Valentine's Day is an informal celebration that lets the couples revel in the glory of their love. The 14th of February celebrates love and remembers the saint Valentine who chose to be a martyr. You should celebrate love every day and no specific day is required for it but people seldom get time for romance. They are always busy with work and have to perform numerous household chores when they get off from work. The busy couples who cannot give each other time or show their love for each other need a special day designated for romance.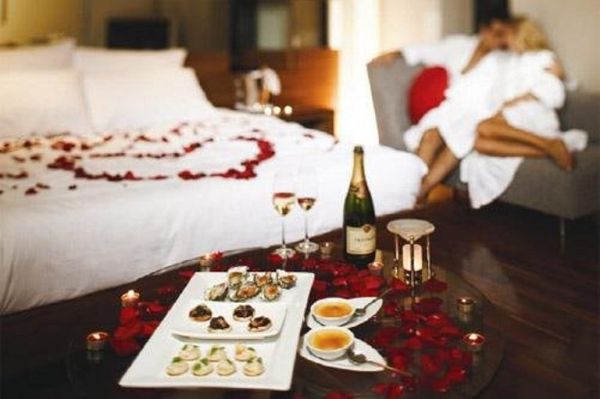 On the next Valentine's Day, you too can enjoy some special moments with your partner. For this, you must redecorate the bedroom and create a romantic ambience. The different decorative elements like bed sheets, bed covers, rugs, lights, and pillows can transform the mood of your bedroom easily. In the following, you will find some great tips for creating a romantic environment inside your bedroom for Valentine's Day.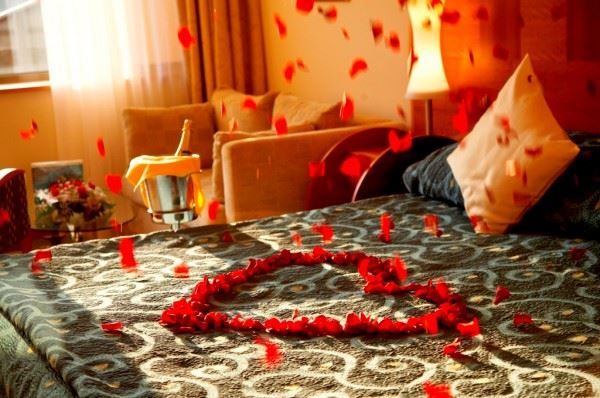 Focus on the bed:
Even the novice homeowner can easily transform the bed into a couple's cozy nest. On Valentine's Day, the focus ought to be on the bed. Create a canopy over the bed with the help of sheer fabric in white, pink or lilac. Use the headboard of the bed for draping the sheer fabric beautifully from the ceiling. Plump and fluffy pillows, satin or silk bed sheet and covers are perfect for creating a creamy and dreamy setting for your romance to bloom. Use petals of red or pink roses and spread them on the bed to make it more attractive.
Soft lights are attractive: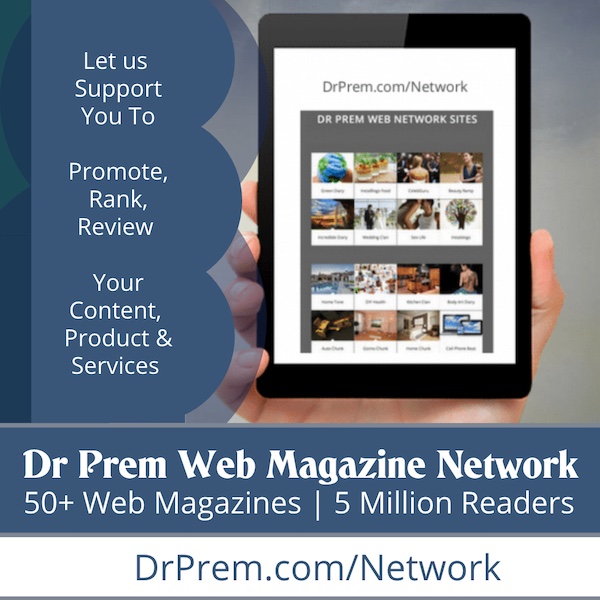 High voltage lights do not evoke romance. They make your eyes hurt when all you want is romance and cuddling. Use the dimmers and soften the light inside your bedroom. Accent lighting and soft spot lighting can give sufficient illumination for romance and cozying up with your partner. You can also use candles for creating the perfect romantic atmosphere inside your bedroom. Aroma candles offer a lovely ambience and fill the room with a sexy and sweet aroma.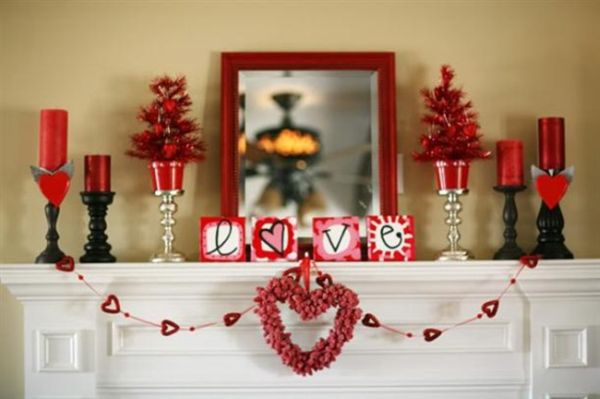 Use your together photos:
The theme of your bedroom is romance and nothing can be more romantic than your own memorable moments. Make a collage of your photos and buy cute frames for the photos. Decorate the mantelpiece and side tables with these photos. This is an inexpensive way of decorating your room.
Accentuate the décor with pink roses:
Pink roses complement the love best. You can buy bunches of roses and keep them nicely arranged around the room. You may also use bouquets on the corners of the headboard of the bed. To create more variety you can use red and white roses instead of pink. If your partner is fond of any other flower like tulip or lotus, you can use them for decorating the bedroom as well.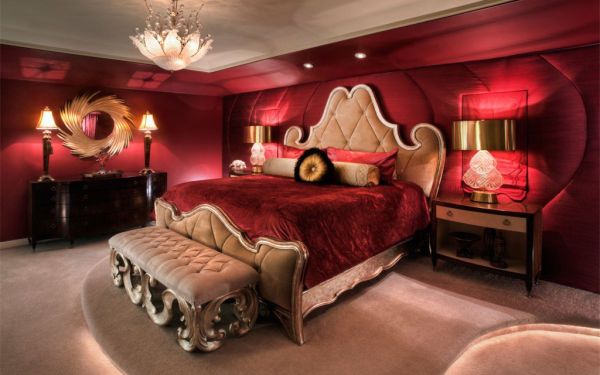 The appropriate use of colors:
Colors and fragrance are integral in creating romantic ambience. If used correctly colors can change the mood of your partner. Some colors that you should avoid in decorating the bed are pink, grey and yellow. Bronze, golden and pearl are good colors for a romantic bed. You may also use red, white and rich blue in creating a romantic set up. Also, remember that comfort is necessary for romance, so the bedding material has to be smooth and soft. To add texture to the bedding use Egyptian cotton, velvet or faux fur.
Summary:
For decorating a bedroom in a romantic theme, you must make use of soft fabrics, passionate colors and dim lighting. Focus on decorating the bed and evoke a romantic ambience.