Cabins are small charming shelters usually located in wilderness, which takes them so close to nature. City dwellers like us find them mesmerizing because those peaceful cabins take us closer to nature and they enchant use with their gorgeous designs. Using them as weekend getaways give us an opportunity to rejuvenate ourselves, find inner peace, and to get one with nature. Here are some incredible cabin designs that will leave you desiring to stay in them at least once in a lifetime.
Wheelhaus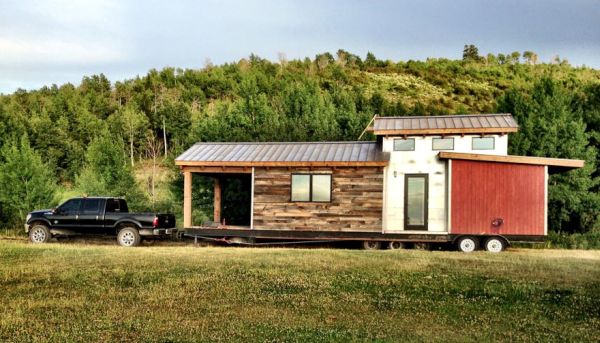 This is not a cabin's name but the name of a company that takes pride in creating incredible cabins on wheels. A company nestled in Wyoming that keeps coming up with unique and impressive cabin designs that you can transport from one location to another. Their designs speak volumes of space management and durability. With timber frames and outdoor spaces, the cabin incorporates well with the nature out in the wilderness. The huge windows let maximum sunlight in, and the cabin furniture is extremely functional, elegant and stylish.
The Vipp Shelter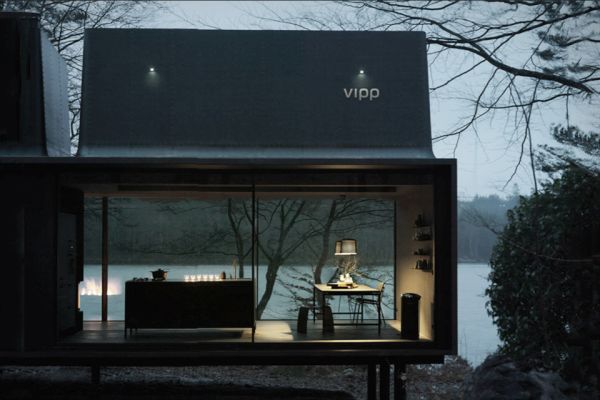 Leave the urban chaos and head out to nature retreat with the Vipp Shelter. Covering an area of 55 square meters, the cabin is a two-level design. Featuring a simple grid structure, this elevates the cabin above the woodland floor.You step in, and you realize how well equipped the cabin is with all modern facilities and amenities for an ideal stay. You will find the products, furnishings, and the decoration inside; all are company's own products.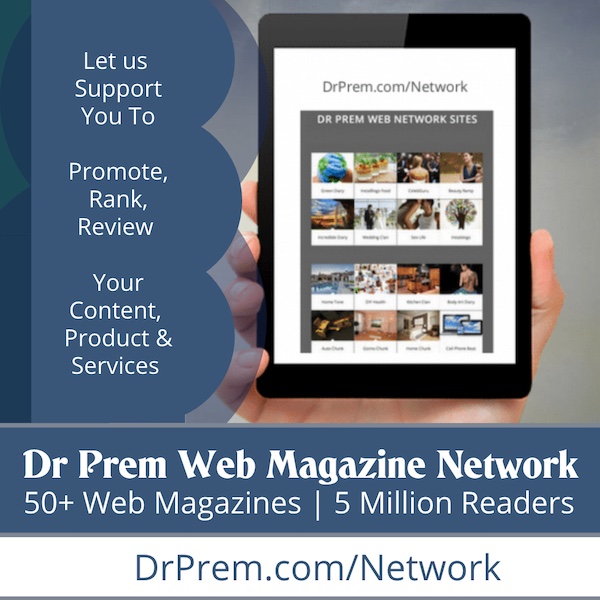 Tomek Michalski Cabin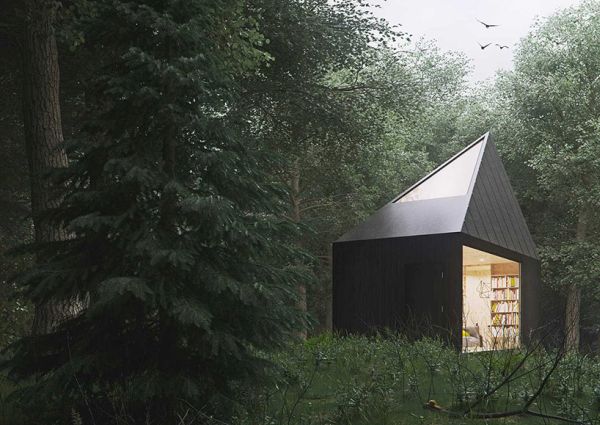 The creative mind behind the creation of this secluded cabin in the forest is a Polish designer Tomek Michalski.To minimize its physical impact, the designer gave it a polygonal form that easily houses two or three people at a time. Escaping city clamor and chaos, and living in this cabin amidst wonders of nature is just heavenly.
The large glass panel design serves an integral purpose, which is to bring the pristine surroundings much closer to the cabin's interior. Sitting inside the cabin one feels as if he is sitting somewhere out in the wild. Kitchen, living space and bathroom on the ground level, and a ladder takes you to the top floor that houses a bedroom. Lying on the bed, you can introspect while looking out from the vertical window at the bed's head, and the dramatic sloping roof adds to the beauty of the cabin.
Nido Cabin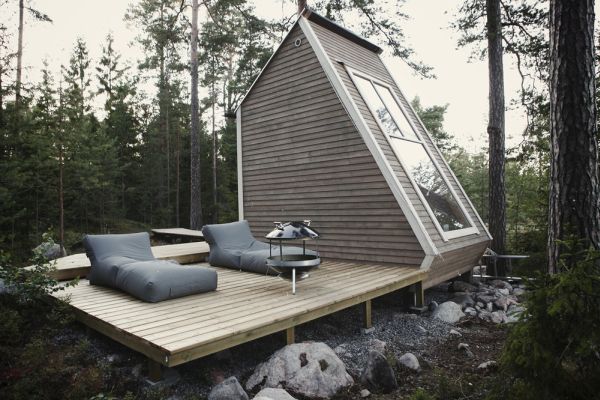 Nido is a beautiful small cabin located in the Finnish archipelago of Sipoo. Designed by Robin Falck, who was just twenty-two years old when he thought of designing Nido, which means bird's nest in Italian. It measures just nine square meters because Robin designed it without a permit.
The industrial design student managed to design it well and set an example of space management by maximizing living space. This two-story hut that has a small living room, a bed space, and a small storage. He managed to design the cabin using local wood in just two and a half weeks.
Bird Nest Treehouse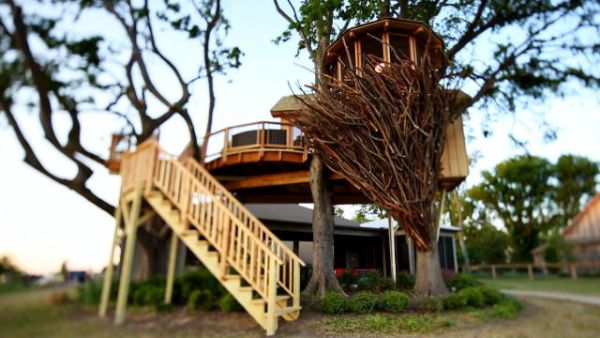 If you have dreamt of living in a treehouse since your childhood but never got a chance to, then you must visit Sweden and stay in the Bird Nest Treehouse. It hangs 20 foot above from the forest floor, and people use retractable ladder to reach it. The treehouse has a 20-foot diameter and is 13-foot-tall, and the cute porthole windows enable you to peep outside. Treehouse interior consists of a bathroom, bedroom with bunk beds and a living area.
Cabins are small shelters in the wilderness, or somewhere else very close to nature. People use them as weekend getaways to get rid of the city chaos and to spend some moments of peace and relaxation.