Much like hardwood flooring, bamboo as a flooring material has the same warmth and natural visual characteristics making it a great choice for contemporary styled homes. Unlike hardwood floorings, bamboo is derived from naturally growing grass instead of trees, making it a premier choice for all environment-friendly homeowners. If you are confused about making this purchase, we have all the advantages and disadvantage of bamboo floorings here, for you to consider before making an informed decision.
Sustainable choice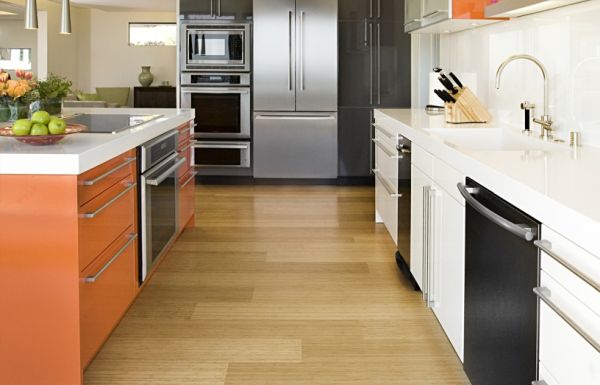 Hardwood is derived from trees that take up to twenty years or more to grow back to their full potential. Bamboo is a grass that grows in the wild and can replenish itself within a span of three to five years, making it an eco-friendly option.
This grass can grow in fully sustainable forests with little or no effect on the local plants and animals surviving in the same conditions. Areas that are currently used for harvesting bamboo are places where pandas no longer reside, so do not fall victim to the myth of taking food away from these exotic creatures. Bamboo lasts for years making it a sustainable choice in floorings.
Bamboo and water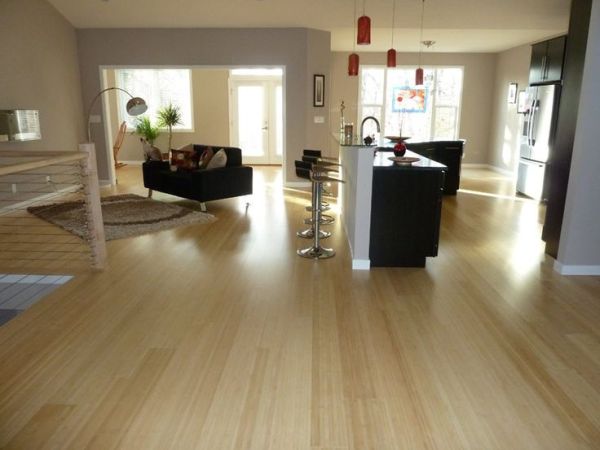 To clean a bamboo floor you can vacuum or sweep it regularly to remove tiny dust particles. You can also occasionally use a damp cloth to mop the area to clear stains. The water-resistance of bamboo is a matter of debate for many. A slightly damp cloth to clean occasionally is an ideal choice over using wet sponges and mops. Bamboo is not water-resistant but its moisture absorption property is relatively lower than hardwood. Remember to clean wet spills instantly and your bamboo flooring will be just fine.
Scratches and marks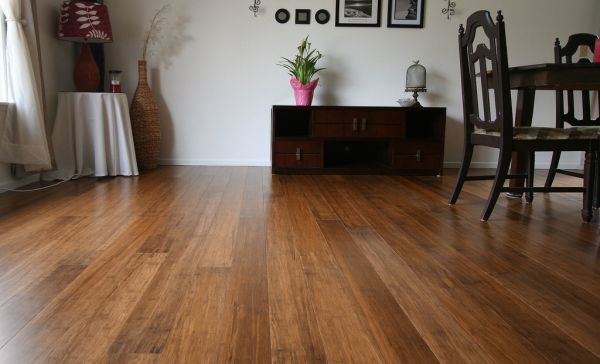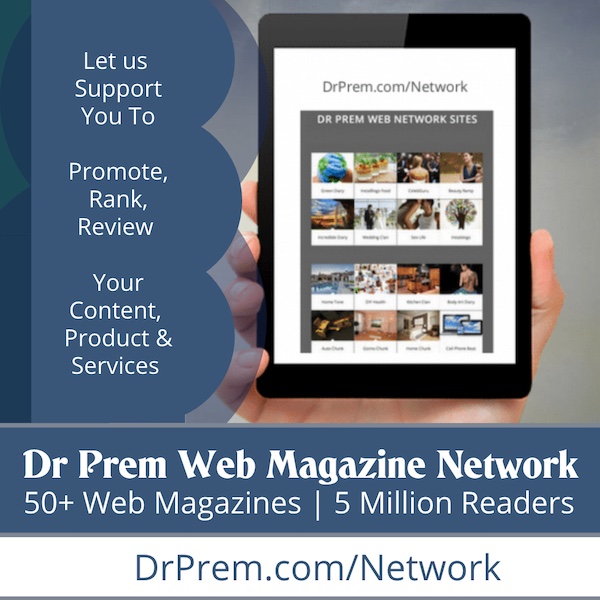 A problem with bamboo is its susceptibility to scuff marks and scratches over time, which is also the case with hardwood and timber. Although bamboo has a better resistance to scratch marks, the polish can still wear off slightly quicker than timber. Stubborn stains can be cleaned by scrubbing with wood floor cleaner. An advantage of bamboo floors is their ability to be repolished by sanding it down and reapplying the finishing coats.
Quality concerns with Bamboo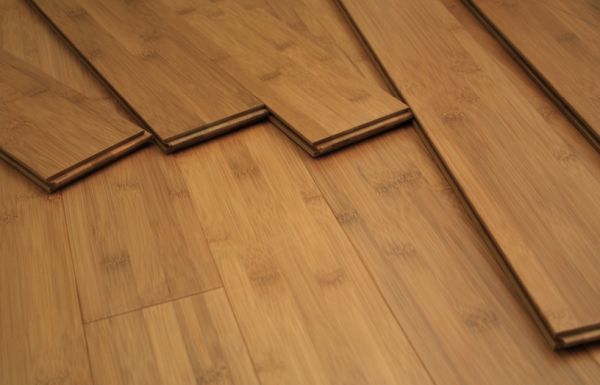 The chief exporter or bamboo is China, which causes many to be doubtful of the quality of the product because of the relatively low-quality control in the country. Some manufacturers use cheap urea-formaldehyde for bonding the bamboo strips together during floor manufacture, raising questions on thequality of the final product. Check for the credibility of the manufacturer and look for the Forestry Stewardship Council label for quality assurance on the product before purchasing.
VOC emissions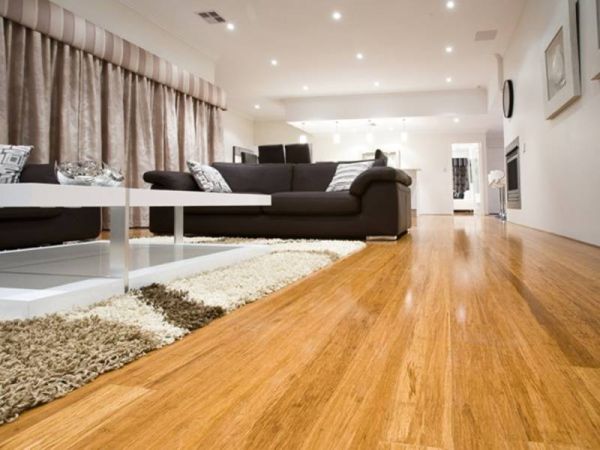 Volatile organic compounds are used in the urea-formaldehyde adhesives used during manufacturing of bamboo floors. These VOCs are toxic gasses that can gradually be released from the bamboo flooring and harm your health and the environment. The same VOCs are often present in the top coat for finishing applied over bamboo. However, this is an issue that many manufacturers claim to have solved. By using formaldehyde-free adhesives and finish coats over high-quality bamboo, VOC emissions can be completely nullified.
Change in color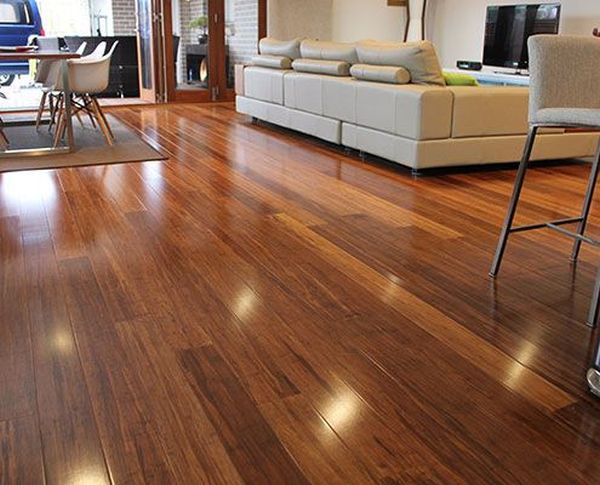 Changes occurring over a span of time in the color and look of flooring material are common to both hardwood and bamboo. While hardwood darkens with time, bamboo seems to lighten and fade away with time. This is why it is essential that you avoid direct sunlight to the bamboo floors by keeping the drapes shut.
Issues with installation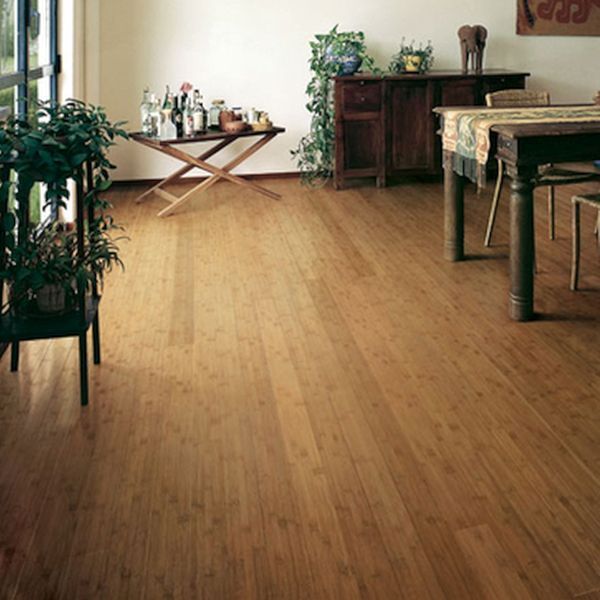 While bamboo is a durable and sustainable choice over hardwood, it cannot be installed in all places. Because bamboo can warp, bend, or swell under moisture, avoid using it near high-moisture areas such as bathrooms or outdoors.
The chic looking flooring option of using bamboo cannot be applied to all scenarios. While the material is a highly sustainable option when used in high-quality and bought from authentic sources, bamboo's susceptibility to color changes, scratches, dullness, staining, and moisture absorption resulting in bends and warps make it a controversial choice for most homeowners.