Small spaces do radiate their own warmth. However, the clutter that usually comes with small kitchen spaces along with the claustrophobic feeling while cooking can be nightmarish. Space is precious, even an inch. Here's how you can make the best of your kitchen space and uphold your sanity: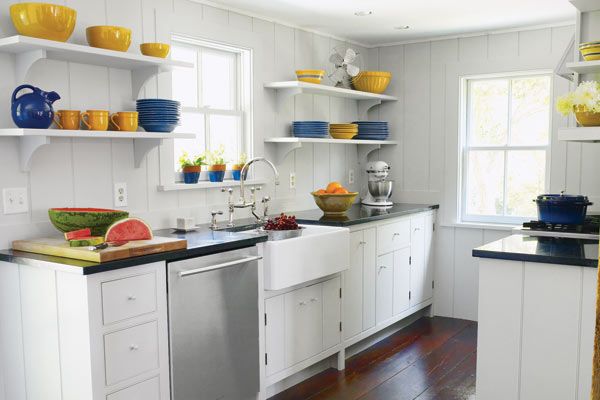 Overhead storage
Large bulky items like crockery can be stored in overhead shelves. Add a ladder for easy access. Even grain supplies for the entire year could be stored here.
Color
Colors can play with the eye. They can work magic. White /Beige or colors in light hues can give the space a larger, more radiant feel. A small block of color preferably on the pillar or next to the sink can pep up the entire look.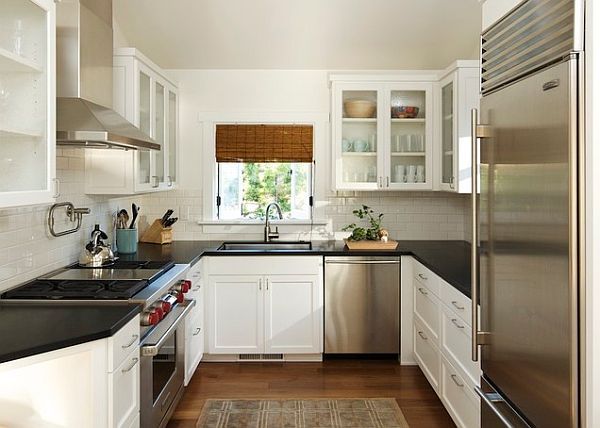 Prioritise
Frequently used items should be kept at easily reachable locations. Place a small rack next to the cooking area. If possible, hang small spoons, pans, etc on the wall for easy access. Stash up the rest in the garage or in closets, which you can bring out as needed, or for special occasions.
Play with lighting
Open up windows and let the light in, the more the better. Add additional lighting if need be. Install them smartly between shelves.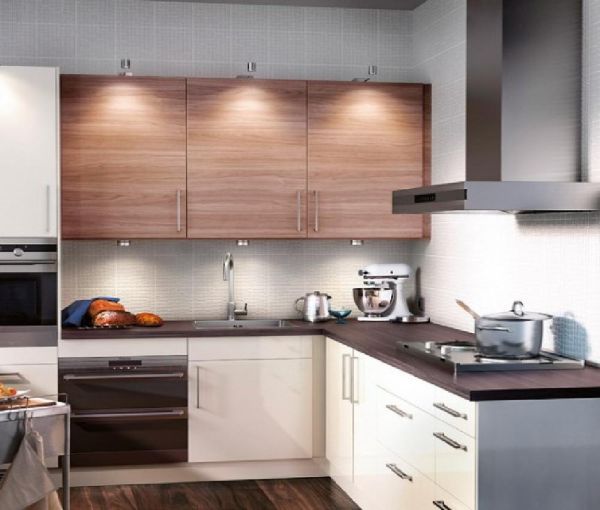 Store Smart
Store spices and pasta in small jars that can be stacked one over the other. Ditto goes for storing items in the refrigerator. Add more shelves to cabinets if need be.
Clear the clutter
Clear the dishes and jars as soon as you're done. Clear the dishes as soon as possible, it is always more hygienic. Add a small basket to store essentials like bills car keys etc…Easy access should be the key here.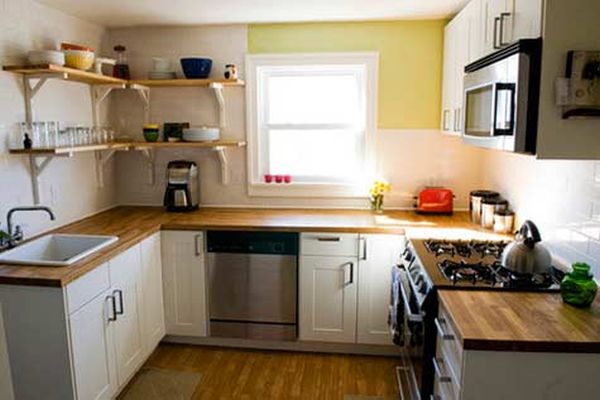 Free up space
What you haven't used for three months, you're likely to never use. Go through shelves and discard items that you haven't used in a long time. This is a great chance to get rid of unnecessary duplicates.
Add mirrors
Mirrors can be illusive. String up tiny glass and mirror trinkets and use them as a curtain to give the room a chick feel. You can add them to cabinets or shelves if you don't have the space.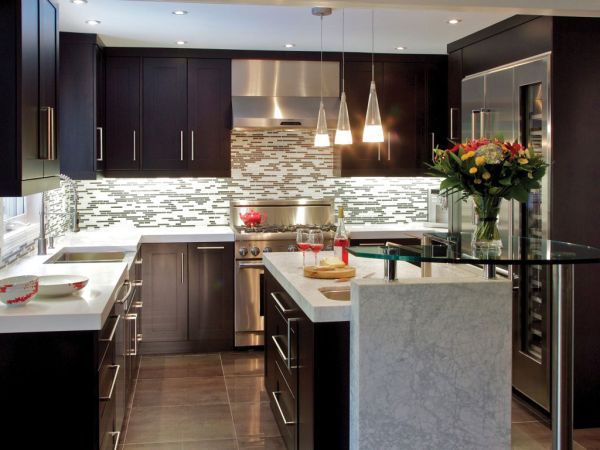 Renovate
If you do have the liberty of removing a wall or window, do it. It will give you more natural light and can make space for more furniture like a small dining table. You could also add an additional closet or portable islands to store more stuff .It can moved around when you need to free up space for parties.
Summary
Go ahead, and de-clutter your kitchen. Re-invent your spaces. Less speaks more when it comes to small spaces.