Although the ceiling of a room is least considered when it comes to home renovation or decoration, it plays a major role in enhancing the room's décor and beauty. The ceiling is the room's fifth wall and is no less important than the other walls. Therefore, it becomes essential to choose a proper shade for the ceiling in order to prevent it from looking dull and stark, thereby ruining the appeal of the room. There are innumerable ways in which you can color your ceilings to make them appear bold and appealing. Read this article to discover ways in which you make your ceilings appear stunningly attractive.
High ceilings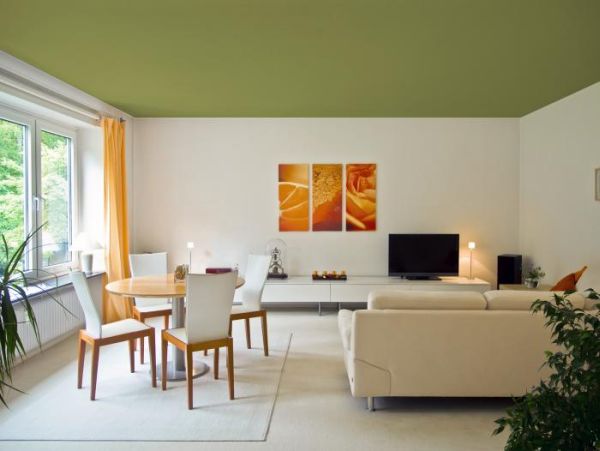 Large rooms with high ceilings often look weird and unbalanced when decorated with accessories like furniture, wall décor and floor coverings. In order to prevent this, it is suggested that you paint the ceilings in a shade darker as compared to the color of your walls. This dark painted ceiling can add to the appeal and attraction of the large area and can be a brilliant focal point for the room, thus exaggerating its expanse. It also looks good in places meant for relaxation such as your bathroom or bedroom. However, this strategy works best for rooms with a height of more than nine feet.
Lower ceilings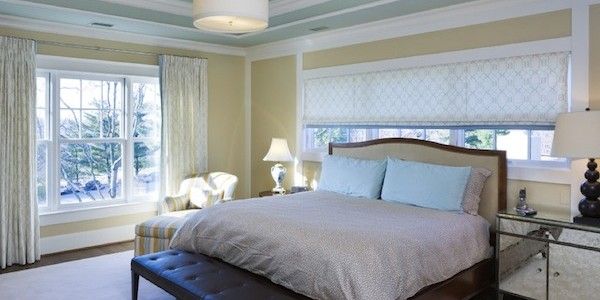 Painting your ceiling in a color shade that is one or several shades lighter than your wall paint will make the room appear virtually higher and spacious. This technique is best for small apartments and homes.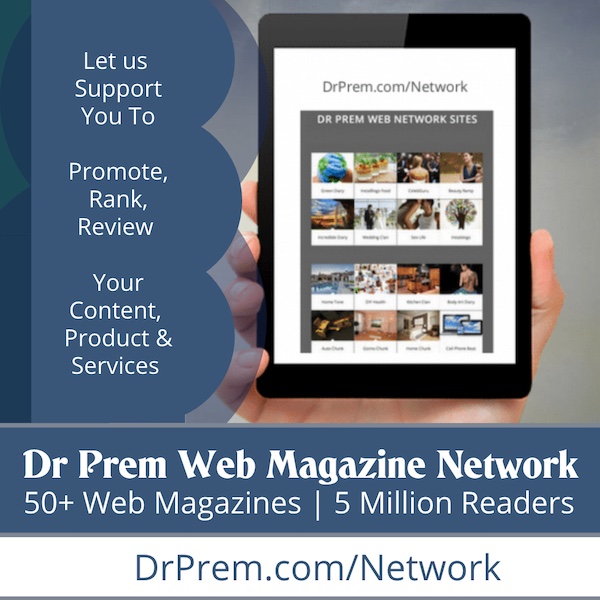 Bedroom and bathroom ceilings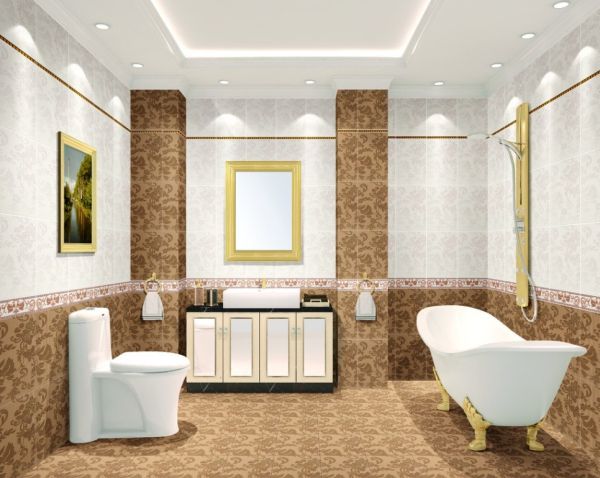 Although all the ceilings painted in the same color promote consistency and balance, different colors can still be used for separate rooms like the bedroom and bathroom, as these have separate doors and hence the continuity of the color scheme remains uninterrupted.
Ceilings in room with white décor accessories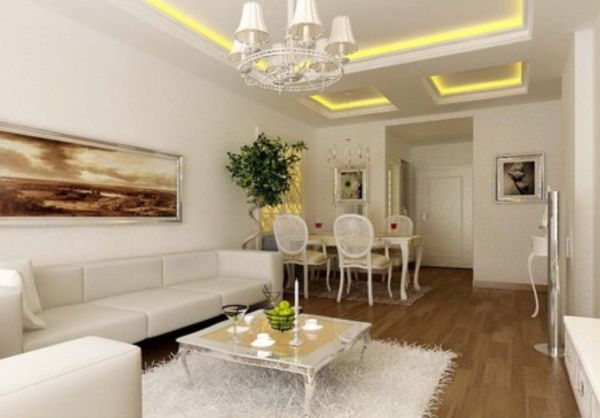 White is one of the most commonly used color for painting ceilings for obvious reasons that is makes any place appear bigger, brighter, and higher. However, while opting for white ceilings it should be kept in mind that in a room with lots of white décor accessories like furniture, the shade of the ceiling should match the shade of the accessories. White ceilings also form an amazingly great combination with colored elements in room. Also, white color completely be avoided for coffered and tray ceilings. Instead, they should be painted in a rich and dark color in order to make them an attractive focal point.
Angled and arched ceilings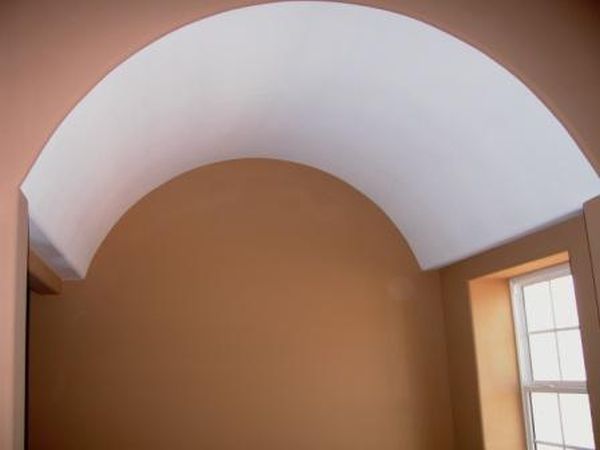 Angled and arched ceilings are not so good to look at and hence it is better to paint them in the same color as that of the walls. This will drive the attention away from the irregularity of the ceilings towards the beautiful color scheme of the room.
Using a completely different ceiling color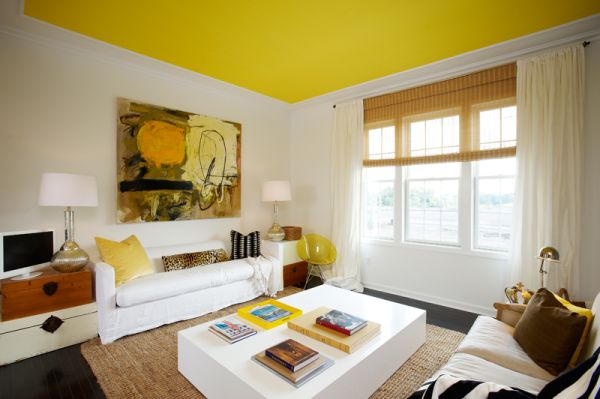 In order to create a bold appeal for your rooms décor consider painting the ceiling in an exactly opposite or a completely different color shade. For example choosing a bright and dark ceiling color for a room with white walls will look extremely beautiful and overwhelming and make the room appear graphically beautiful. Custom glaze and faux finish ceilings are best to achieve this elegance for your home.
Vaulted ceilings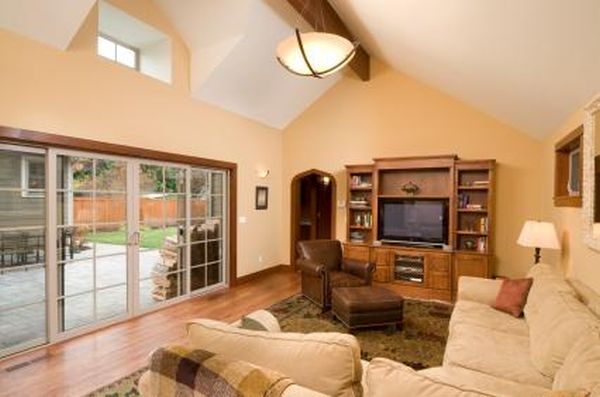 Vaulted ceilings are a challenge to home owners and can be made to appear higher or lower depending upon the shade used for painting them. This type of ceilings are generally higher, they should be painted in a warm and darker color to balance the height. On the other hand, vaulted ceiling with design elements like beams and pillars are already lower and hence should be decorated with patterned designs instead of warm and dark colors.
Summary
All the different elements of the room including the ceilings together decide the appearance of the place and hence your ceiling color should be such that it complements all the elements of the room to make it appear attractive and eye catching.