For those that love unconventional things, designer Fabio Novembre has come up with a unique bookshelf. The Robox shelving unit which the designer has created for the furniture company Casamania, based in Italy, looks like a robot standing in perfect attention.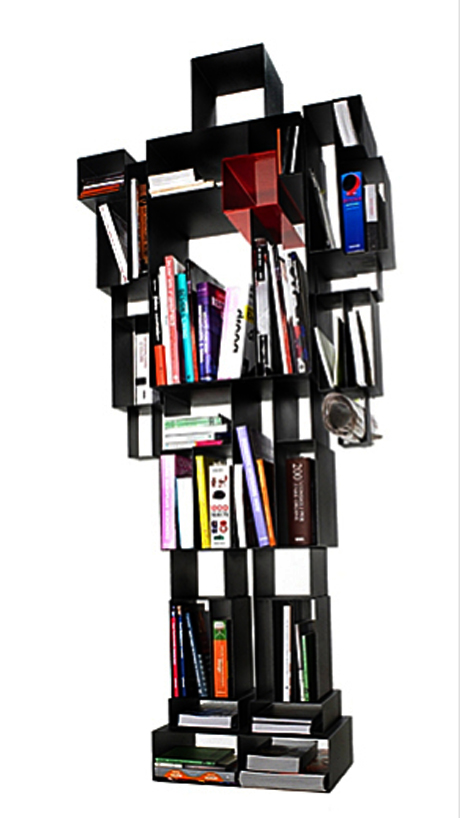 The bookshelf has been made of darkwood. Apart from adding a whimsical touch to the home, the shelf also blends in with its homely colors. The racks and partitions in the bookshelf have been intelligently made so that all your magazines, hard-bounds and coffee-table books can fit in. It would thus be a perfect place to proudly display your books' collection.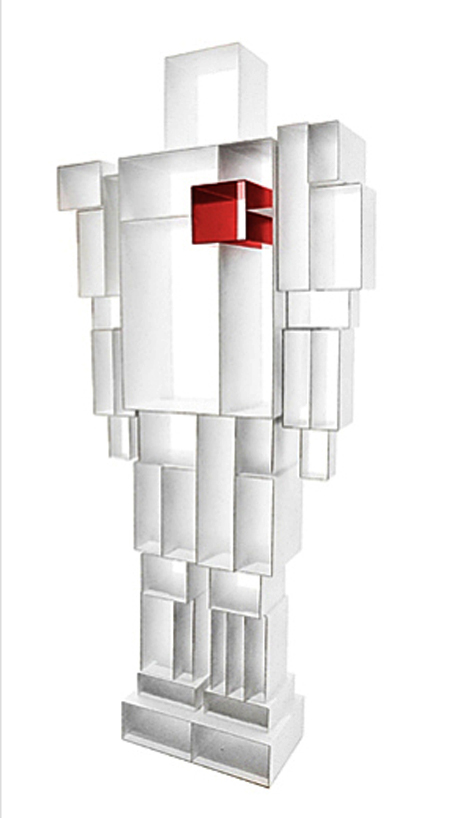 The red 'heart-box' is definitely a charming addition to Robox which seems to bring it to life. This bookshelf was made by the designer to exactly match his height and width. Though it has been priced at a hefty US $4,295, it is definitely a fab buy for those that can afford it.