If you are the kind of person that hates having to struggle
with bars of soap, a soap dispenser is a must have for your bathrooms, half
baths and kitchen. Even though most people don't mind using the plastic ones
that branded liquid soap comes in, they aren't known to enhance your bathroom décor
in any way and may even throw a carefully planned bathroom scheme off completely.
Here are some cool soap dispenser ideas for carefully planned out bathrooms.
1. Elefoam by Chiaki
Murata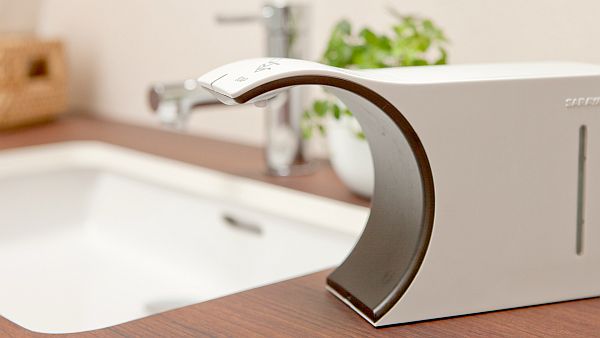 The Elefoam soap dispenser by Japanese designer Chiaki
Murata is a handsfree, sensor operated soap dispenser that eliminates the risk
of cross contamination.