The inside of your RV can either look drab and ordinary or feel like a dream home – depending on how you decorate it. Many owners underestimate the changes they can make to the inside of their vehicles and its overall effect on RV living, but with the right accessories, colors, and personal touches you can bring almost all the comforts of home to your RV. In this article, we'll share three decoration tips that will help you in turning your RV into a hotel suite on wheels.
1. Brighten Things Up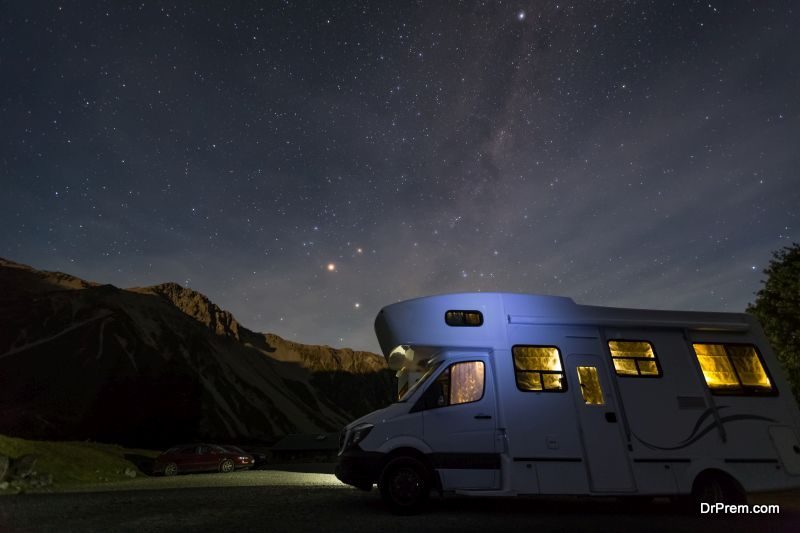 Just because your RV came with neutral interior colors doesn't mean you're stuck with them. A color scheme with happy colors, especially pastel shades and a few blues, reds – and even orange or yellow will add some brightness. These colors will lift your mood and make your living space come alive. Make sure you balance warm and cool colors to avoid an overwhelming or overly-sedate look.
You can paint your RV's interior walls, invest in some wallpaper strips, or use custom wall stickers and decals. Whatever medium you choose, take some time to look through decor magazines (or do an internet search) to get fresh ideas. There's a world of decor choices out there, so don't be afraid to try something new.
2. Accessorize
Once you've added some color to the inside of your RV, it's time to start creating a unique living space. Cushions, curtains, candles, and throws are great accessories that can be bought inexpensively and they add a personal touch to your living space. Buying furniture for your RV is another great opportunity to add a touch of your unique style. However, make sure you don't end up cluttering your compact RV interior. One showpiece will do way more for your decor – and comfort – than three standard pieces that just take up space.
Wall hangings, paintings, and photographs are also great decor elements – and they tell a story. You can buy prints and wall hangings on your RV travels, or if you're a talented photographer you can have your own photos printed and framed as great souvenirs of your adventures. There are thousands of sizes and styles to choose from, so you'll be able to find the perfect print or wall hanging to suit your decor theme.
3. Don't be Left in the Dark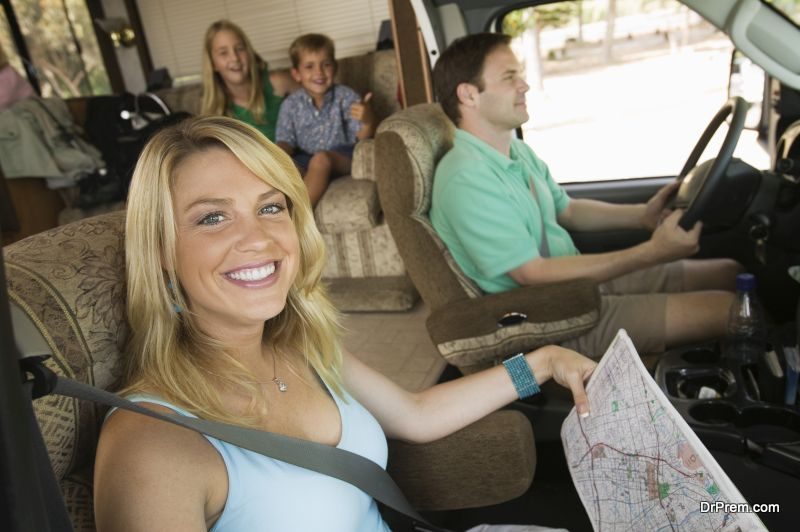 Lighting is essential for a comfortable indoor space, but a compact area like your RV's interior can become too bright and uncomfortable if you use the wrong combination of lights. You'll want to use softer hues of light and a few lower-watt bulbs instead of one big, bright lamp. Light up the areas you use most and make sure your kitchen, bathroom, and doorways are well-lit for easy and safe access at night.
Conclusion
With the right decor touches, the interior of your RV can become as stylish and comfortable as a 5-star hotel. Decide on the style you want, make the renovations into a fun family activity, and take your time in buying and comparing accessories. Before long, you'll transform your RV into a nice dwelling place that will remain with you while you are travelling across America.
Article Submitted By Community Writer