The construction industry is growing, and to establish a strong foundation for your construction business, you must have an effective business promotion strategy in place to mark the difference between quiescence and growth.
Regardless of the size of your construction business, you'll have to take care of multiple tasks that include but are not limited to the bulk of paperwork, legal procedures to follow, and managing a team of labourers and skilled professionals. Also, you'll be busy purchasing raw materials while considering the fluctuating prices. You'll also be involved in the negotiation process with contractors. Certainly, the list is too long to start your construction project. Now the issue is that you are left with almost no time to plan your business promotion strategy for your construction company.
Without any doubt, the nature of the construction business is pretty different compared to many other businesses, but you still need a solid marketing and business promotion strategy to be successful.
Here, you have a list of four proven marketing strategies for a flawless way to promote your business:
1. Craft a Strong Message For Your Target Audience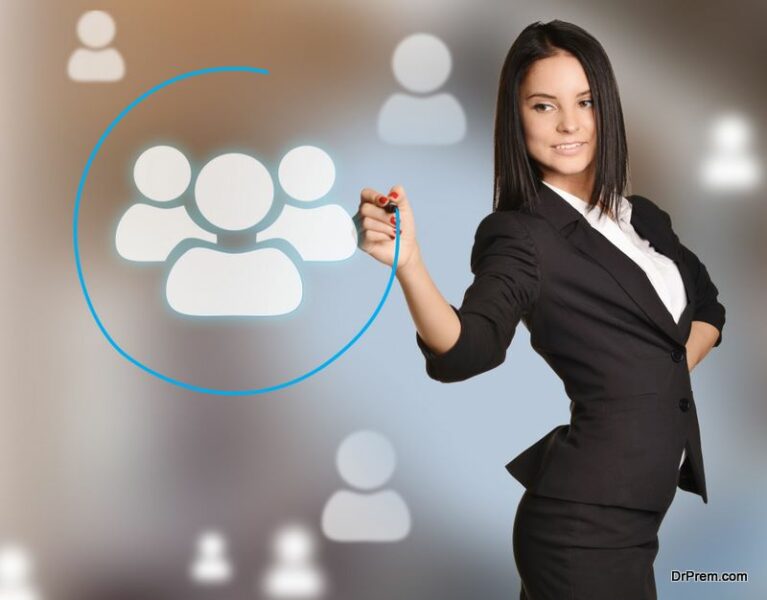 To begin with the promotion of your construction business, it is vital to know who your target audience is and how you can grab their attention with your persuasive language.
Let's break the entire process of crafting the message into 3 different steps:
Figure out who your target audience is
To craft an influential and persuasive message for your audience, let your creativity flow
Find the most effective ways for your message to reach your audience
Figure out who your target audience is
Before you start considering your target audience, you need to define your construction business. Answering the following questions will help you out:
What type of construction are you specialized in?
Do you have construction industry experience?
How experienced is your team?
Do you usually serve commercial or residential clients?
After answering these questions, imagine who your prospective clients are–your target audience will be the collection of all your prospective clients. Now you know who you are going to serve,  it will not be a difficult task to craft a message for them.
Let your creativity flow to craft an influential and persuasive message for your audience
Once you are aware of your target audience, you need to get into their shoes to perceive what they are actually after so you can talk to them accordingly.
What exactly does your client want? What can be the message they would like to hear from a construction business like yours? What are the common issues they have to deal with almost every day?
Answering these questions will fuel your struggle to create an inspirational message for them. Crafting a powerful message for your target audience is far different from writing content for a business profile. Message from the construction business needs to be clear and precise but crisp to grab the attention of your audience.
Let's try understanding this with an example:
You are a medium size residential construction business that's trying to promote your company online and offline at the same time. When you survey the area where you're offering your services, you come to know that one of the biggest issues is the pricing and budgeting for the residential clients. So, now you know the challenge your clients are facing. With this, you'll be able to develop a sales pitch for your message to elaborate on how good your company is at offering the estimates and budgeting.
Find the most effective ways for your message to reach your audience
Creating the right message is definitely an interesting process, but spreading it while making sure that it reaches your target audience is a bigger challenge since you need to be aware of where the attention of your prospective clients is.
Now, let's explore the most appropriate ways to convey your message to your target audience.
2. Reach Your Audience through Facebook
It is hard to find a better way to promote your construction company than through Facebook. Paid ads through Facebook are one of the best and quickest ways to reach your clients in your own area and even beyond.
The Ad Manager of Facebook is also very user-friendly and easy to manage so you can run a promotion for your construction business and convey your already crafted message to your target audience with no trouble at all.
3. Printed Shade Cloth for Cost-effective Business Promotion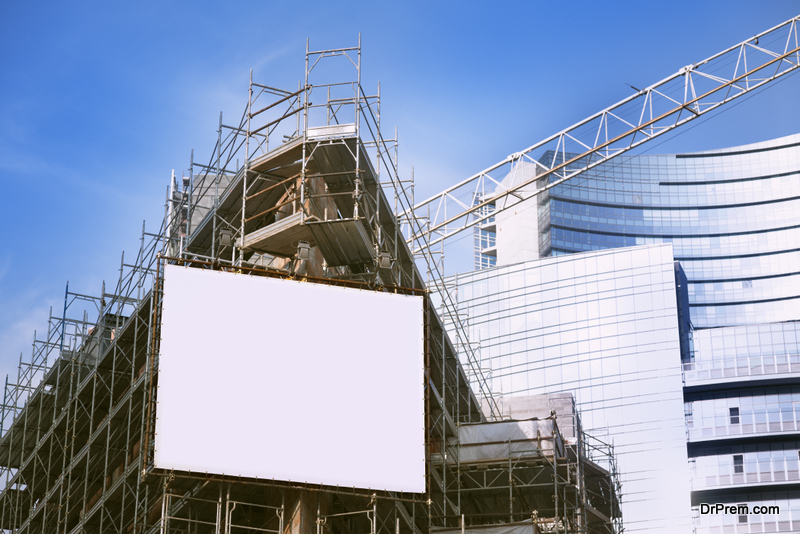 Brightly coloured temporary fence shade cloth with printing can be one of the most cost-effective ways to promote your construction business. It can be printed with your crafted message along with your company logo and brand name.
This is an incredible and creative way to transform your construction site's fencing into a budget-friendly advertising wall.
4. Lets Run the Expos
A tried and trusted way to convey your message to your target audience is to run the expos. It can be expensive but if you consider the potential returns, this effort will definitely pay off in the end. It can also be an opportunity to meet a variety of clients with different outlooks and requirements.
For example, you may encounter some residential customers who might be looking for a construction company that offers them modern facilities and an awesome interior for their new home so you'll have ample scope to inspire them.
Final Thoughts
There are still numerous ways that you may use to promote your construction brand, but the rule of thumb is to be consistent. You need to be very patient to reap the real benefits once you have your business promotion strategy in place.
Focus on building your community online and offline while engaging your audience actively. Create opportunities for your audience to talk about your construction company. One can bet that reviews from your online and offline clients will make your promotional campaign a success.
Article Submitted By Community Writer