For any new or experienced gardener, garden tools are a necessity. Every gardener should have a garden tools list comprising of the tools he or she needs in order to tend to their garden. It is also important to remember that regardless of whatever tools you get, you need to take care of them to ensure their durability, be it cleaning after use, sharpening cutting edges and oiling moving parts. Out of all those garden tools, here are five very important tools that a gardener cannot stay without.
1. Garden Hoe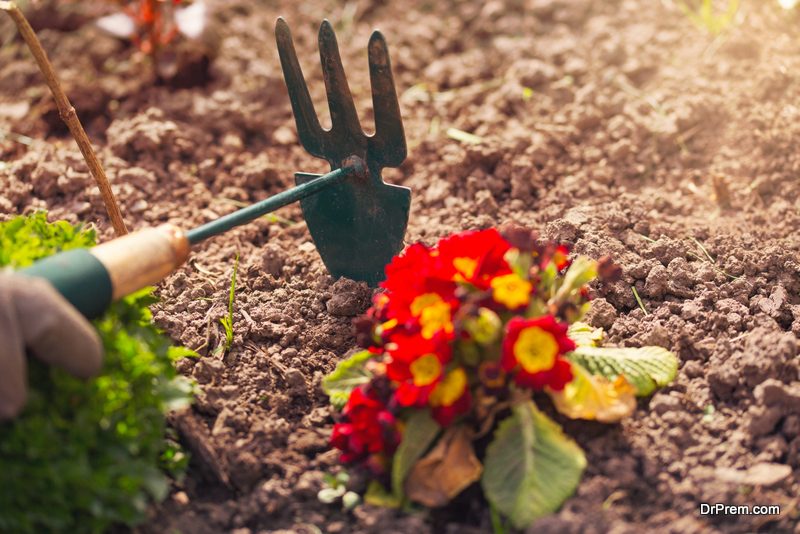 A garden hoe is a very useful landscaping tool that is used for many tasks like breaking up the soil, making holes for planting, edging the lawn or even removing weeds from the garden. A garden hoe is typically made of a wooden handle fixed to a square or rectangular shaped metallic blade. It is particularly useful when planting and weeding the planted crops.
2. Trowel
This garden tool is used to dig up the ground and make holes. This is aided by the fact that it has a narrow scoop-shaped blade that digs into the ground easily. Trowels are also used for transplanting seedlings from the nursery to the field. They are therefore very important garden tools. For easier use, look for one with depth indicators marked on the metal part. Also look for one with a rigid connection between the handle and the blade, ensuring that the handle is comfortable enough to avoid fatigue when used for long periods.
3. Gardening gloves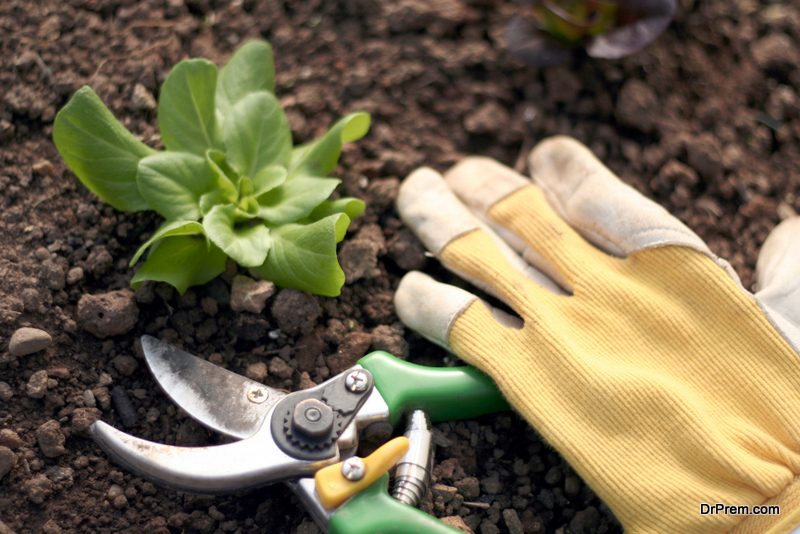 Garden gloves are very important as they protect the gardener's hands when they are working on the garden. They help protect from blistering from prolonged use of the handled tools like a hoe or even secateurs. They are especially necessary when you are dealing with soil with plenty of thorns and splinters which may injure the hands. Gardening gloves are available in several designs which offer the user better protection and comfort.
4. Rake
A rake is a very important garden tool as it helps the gardener to clear the garden of any rocks, leaves or any other debris that may have landed on the garden before they can go ahead and plant. It can also be used for levelling the surface of the soil or to spread mulch and compost before you plant. Garden rakes come with a metal design with a T-shaped head attached to a handle which makes them suitable for hard ground use. Other types of rakes like the fan-shaped rake is best suited for clearing up leaves and grass on the lawn.
5. Shears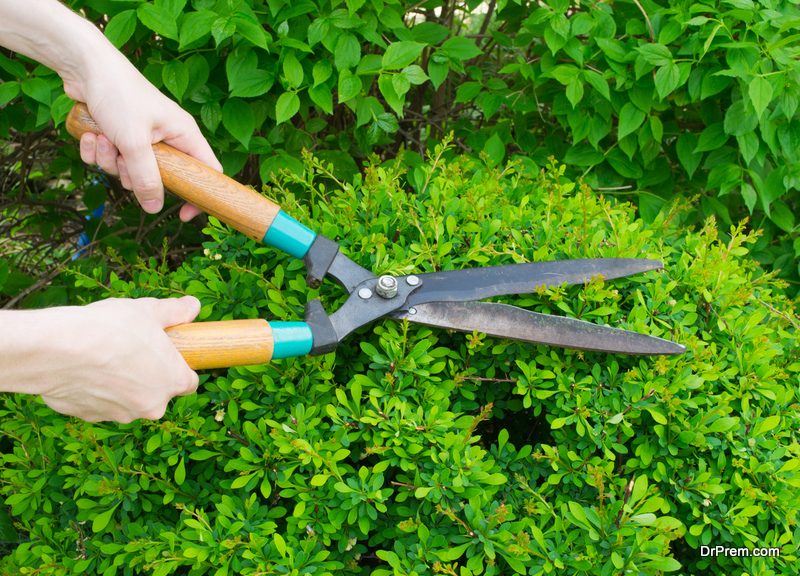 Shears are an important garden tool since everything that has been planted will need to be cut, be it pruning your crops, edging shrubs or trimming a hedge. You should have a number of pairs of shears from small to big for taking care of different tasks in your compound. The small shears are for small tasks like pruning crops while larger shears can be used for more hardcore tasks like trimming hedges and cutting off branches from trees and shrubs. Invest in high-quality secateurs for their durability and ease of use.
Article Submitted By Community Writer