Whether you have just moved into your new home or you simply want to spruce it up, there are several things you should take into account before you actually engage in decorating. The first thing you usually do is choose an interior design you want to style your home with. Once you have settled that, you move on to researching all kinds of furniture pieces and elements you want to incorporate in order to complement your decor.
A furniture piece all homeowners like putting thought into is the chair. In reality, chairs are a very important decor element because they can be incorporated into any room of the house. Whether it is for your kitchen, your living room, your home office or even your hallway, chairs are a multipurpose piece of furniture. Their versatility makes them the perfect candidate for an accent piece that you can move from room to room, wherever you need to style it. To help you make up your mind, we've compiled a list of the 5 most popular accent chairs to use in your household.
The timeless Wishbone chair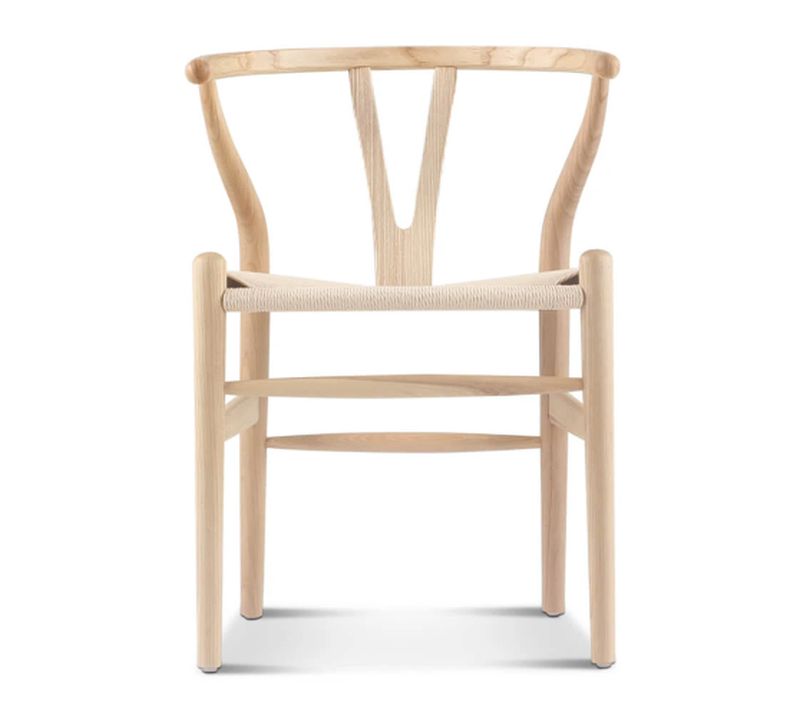 There are pieces of furniture that will never get old. An example of this is the Wishbone chair which has a unique form and can undoubtedly defy trends and cross eras. Recognizable by the Y-shaped back and curved wood frame, this chair is a timeless mid-century design that continues to be a very popular choice among homeowners.
One thing that mostly accounts for the visual uniqueness of this piece of furniture is the seat. The original Wishbone chair features a seat woven from a paper cord which is all done by the hands of skilled craftsmen. Overall, the chair is sturdy and comfortable and can fit perfectly in every room of the house, especially dining rooms. It also comes in many styles with colorful finishes, dark wood stains and unique seat materials.
Lounge chair with ottoman
In general, many homeowners tend to settle for functional and practical furniture without looking for something that will offer a sense of elegance and individuality. With this in mind, opting for a lounge chair with an ottoman is one way of showing your true character and personality. As the name suggests, this type of chair is made up of an armchair anda matching ottoman footrest. In fact, it is full of charm and character and its striking appearance can enrich any living space.
Besides its unique aesthetics, this type of lounge chair is designed to provide comfort to its users. It has a backrest for lumbar support and it is also slightly tilted in the back creating the perfect headrest. The footrest is actually what makes this chair special because without it the overall chair design won't make any sense. It looks great when placed in the living room or in your home office.
The multipurpose Brno chair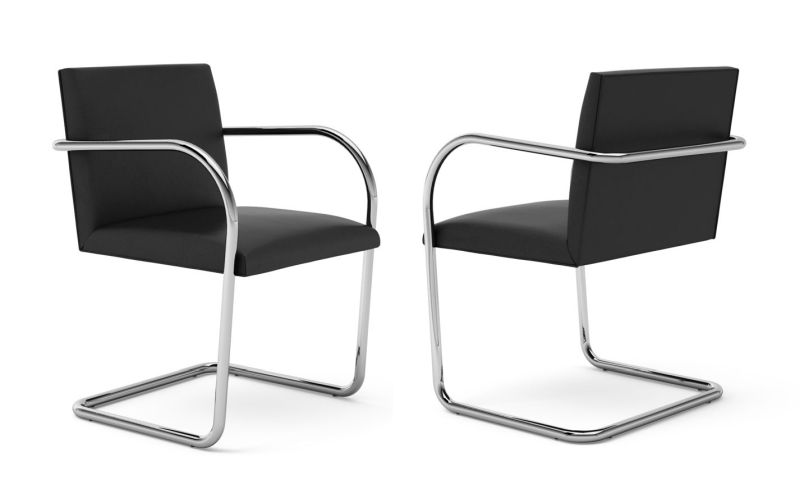 Another classic chair which is a popular choice among many homeowners is the Brno chair. Besides its unique and simple design, this chair can always outclass the ambiance and can easily turn into a statement piece in every home. In fact, it offers a timeless appeal that every interior designer and homeowner strives for. It has a cantilevered structure which is made from sturdy stainless steel and a seat which you can upholster however you want according to the style you're going for.
One of the biggest advantages of having a Brno chair in your home is that it provides functionality. This means that it can be incorporated in many interior design settings. For example, you can use it as a dining room chair, an office chair or even in your living room without looking out of place. Its minimalistic sophistication makes it an easy addition that can fit right into every interior design style.
The Art Deco curved armchair
If you are a fan of Art Deco, then you should incorporate a curved armchair in your living room. The sophisticated look of this chair makes it a perfect addition in elegant living rooms. It features an unbroken curved backrest and a seat pad which is highlighted with sloping armrests. The chair's legs are often made from quality wood which further adds to the glamour of your living space.
The beauty of the Art Deco armchair is that it comes in many colors, geometric shapes and lavish ornamentation which turn the chair into an accent piece in your home. For example, when you are choosing the color, you should go for a bolder one like deep yellow or green to make it stand out. Just remember to coordinate the color of your armchair with the rest of your home's color palette to create a harmonious effect.
The iconic Egg chair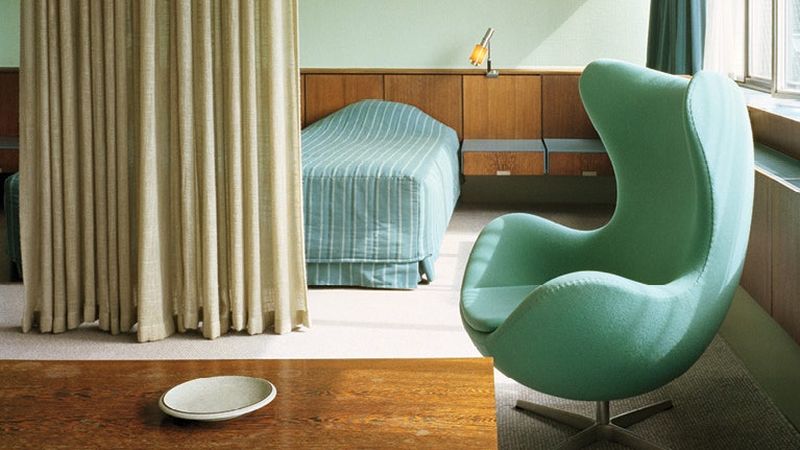 If you want to introduce more playfulness in your living room, then the iconic Egg chair is one way to do so. This type of chair is famous for its boldly unique design which consists of a curved wingback and a swivel feature. Ever since the late 1950s when it was introduced for the first time https://www.architecturaldigest.com/story/the-story-behind-the-iconic-egg-chair, there have been hundreds of variations of it which turned this chair into a popular choice among many homeowners.
One of the biggest virtues of the Egg chair is that it provides comfort to people. In fact, this is the perfect piece for those moments when you want to curl up, lounge or read your favorite book. Some of these designs also include an ottoman which simply adds to the comfort this chair offers.
Other advantages of the Egg chair are that it comes in many designs, colors and sizes which can accommodate every personal style and can be incorporated in any part of the house.
Final thoughts
Whether you are looking for functionality, style or comfort, there is an endless list of chair designs you can incorporate into your living space. So, before you decide on the style, think about what the purpose of the chair is going to be as it will affect other decisions you are going to make when you pick out this piece of furniture. Once you have that sorted, choose a chair which will perfectly correspond with your decor and will be a representation of your personality. But, if you are out of ideas, keep this list nearby and choose some of the chairs listed in this post.
Article Submitted By Community Writer