Are you missing spa days? While Covid-19 might be limiting your trips to the spa, that doesn't mean you can't create your own luxury retreat at home. You don't need a full bathroom remodel or to add a sauna or hot tub to upgrade to spa vibes (although as the experts at HomeLight found in a recent report, many people are opting for this kind of splurge)—with a few DIY tips you can take your relaxation up a notch, especially in the cold winter months.
1. Make it spotless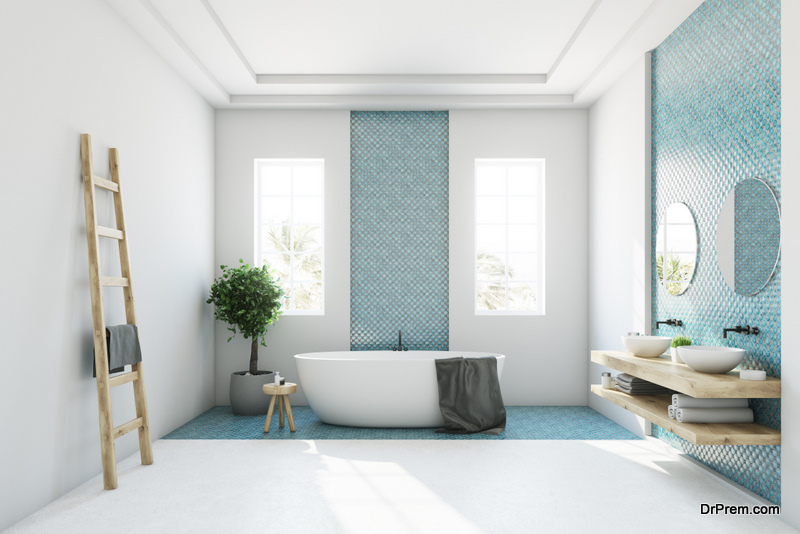 It might seem obvious, but the first way to create a serene sanctuary is to scrub your bathroom and get rid of unnecessary clutter. Remove any unnecessary items if there are any. This will make way for decor like candles and plants, especially if you have a bathtub that you want to make cozy. Cleaning out cabinets will give you more room for storage so you can put away extra towels and toiletries when not in use.
2. Update everything
You don't need to tear everything out to give your bathroom a DIY upgrade. Updating hardware can do wonders. It's not about how expensive the fixtures are, what's more important is having everything new and matching. For bathtubs, a curtain can also create a softer atmosphere than a glass door. Old shower doors could be replaced with curtains.
3. Assess your colors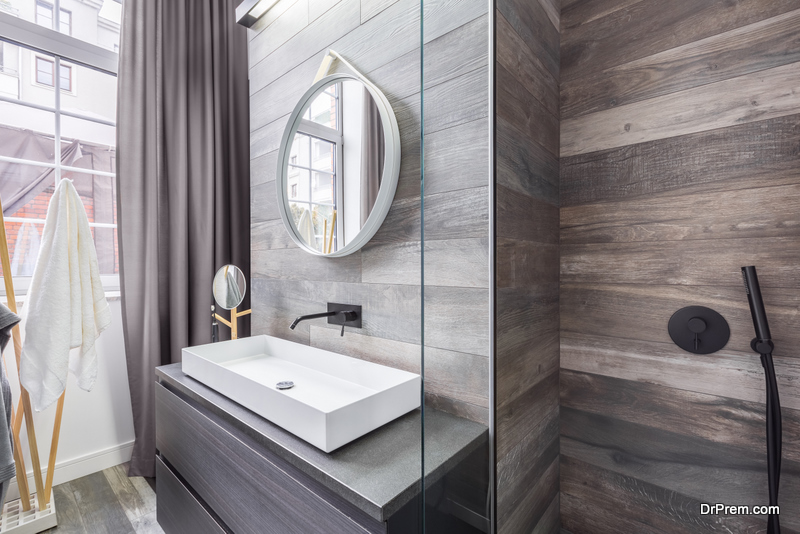 Adding neutral tones in the bathroom with a few accent colors can create a sense of calm. Accent colors should be reserved for towels or rugs, or holders for soap and toothbrushes. Repainting the bathroom or even adding accent tiles can be the recipe for a quick weekend upgrade.
4. Go green
Plants (even artificial ones) can make your space a real sanctuary. If your bathroom doesn't have a lot of light, artificial plants might be the way to go. You can get creative by hanging plants from the ceiling or going for air plants which don't need to be potted and are versatile for small spaces or for hanging on a wall.
5. Don't forget light and scents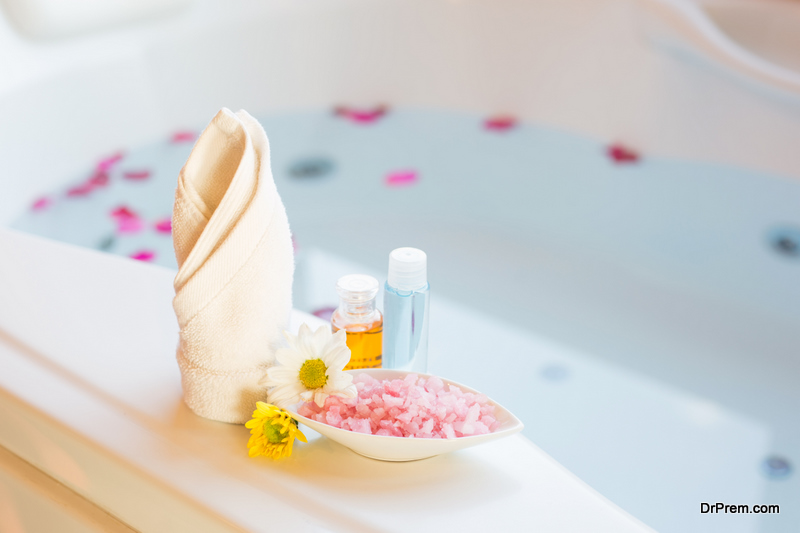 Modifying lighting can turn the energy around in your bathroom. Replace curtains or blinds if you have bathroom windows and swap out bright bulbs for softer ones. Of course, candles are a must if you have the space. Adding some aromatherapy in your bathroom is another tip, using a diffuser which can scent the entire room naturally.
Article Submitted By Community Writer