Craving for a living room that remains imprinted in the memories of all those who visit you but you have no ideas where to start? If yes, then you are in the right place as here are some tips on how to spice up things in your living room using simple décor, making you the envy of all those who drop by. Whether it's a new apartment or you are simply trying to revamp your old boring living room, here is a rundown of seven creative ways to bring your living space to life.
1.   Have fun with prints and colors using throw pillows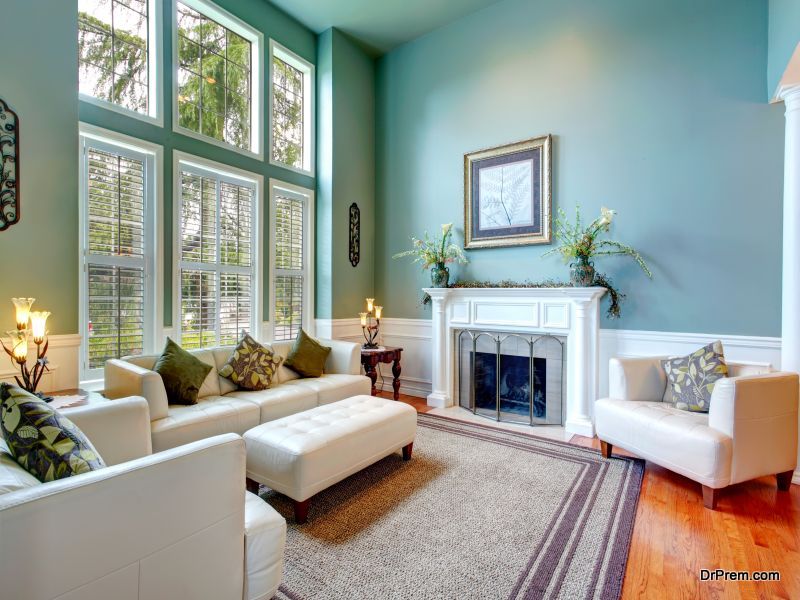 Nothing brings a room to life like a pop of color and there is no better way to incorporate colors into your living room than using throw pillows and bean bags. The intriguing thing about throw pillows and bean bags is that you can incorporate as many as you want while using different colors and prints that complement the rest of your décor. The trick to incorporating color into your living room using throw pillows is playing around with different shades of one color, for instance, if you are a blue lover, you could use shades such as sky, turquoise and teal blue for the pillow covers, creating a consistent blue theme. Or if most of your furniture pieces are of darker colors, you could mix and match the throw pillows to brighten up the room but limit the number of colors you use and additionally, try and remain within the same color pallet
2.   Do something about the walls
Apart from your furniture pieces, the walls also play a significant role in bringing life to a room and the best bit about them is that there is just so much that you can do with them. Using the example of the blue themed house again, you could further add a punch of color by painting one wall, with a totally different color, yet one that is neutral such as white, or use a brighter or darker shade of blue on the wall you select. This not only creates a unique appearance but also creates a focal point in your living room without you having to try so hard. Besides painting, you can also light up the walls, for instance, you could light up the walls, by adding sconces on dark walls of your living room.
3.   Get a little artsy and declutter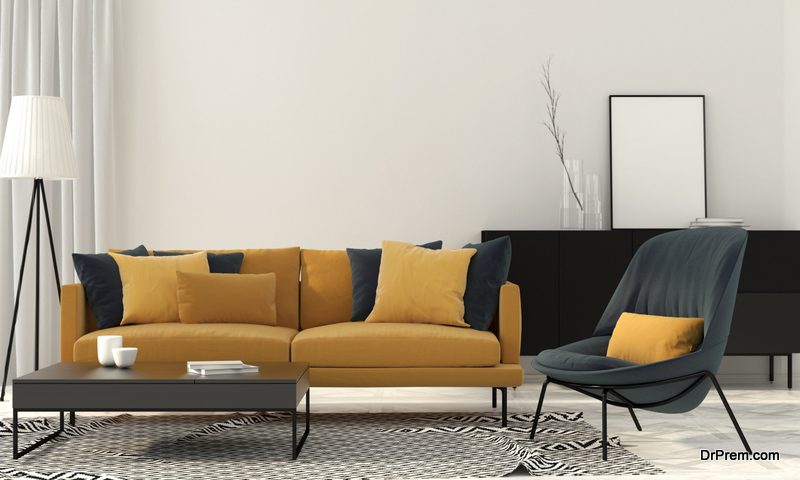 If you like a simple yet sophisticated living room, then it's time to get artsy. For instance, if you are not a color person and you like sticking to the neutral colors, then art is the way to go. You can use one color, for instance, go white or light grey on everything from your seats, area rug to the walls, and add one large abstract canvas or piece of art on one of your walls. Also declutter, remove any pieces of furniture that aren't necessary or anything else that might be taking space. The piece of art creates a focal point for your living room and due to the bright color scheme and less clutter, it becomes brighter and more spacious.
4.   Bring in the neon lights
Gone are the days when neon lights were reserved for night clubs and parties as you can now use them as décor of living room. If a celebrity like Kourtney Kardashian uses neon lights for her décor then why shouldn't you try out? Thanks to the fact that they come in different shapes and sizes, you have a diverse array to select from and be unique. What's even better is that there are a million ways to use them. For instance, if you have a fireplace or a dark corner in your living room, installing a bright heart-shaped neon light helps to create a dramatic contrast in the room while at the same time creates an artistic feel. Or you can install a charming phrase or even your name in neon lights on your plain walls.
5.   Let mother nature do the trick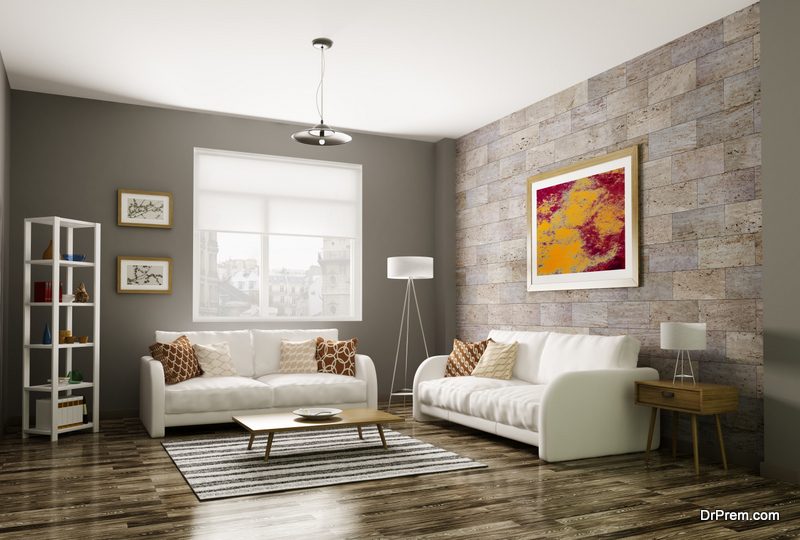 Adding green plants and flowers not only brings in natural color and fragrance but also gives your living room a unique personality. Place small pot plants on your window or in an empty corner. If you are always on the move thus lacking the time to water them, you don't have to feel left out as there are plenty of artificial plants in the market. Beside plants, let Mother Nature in by replacing heavy or dark curtains with lighter in so you can have more natural lighting.
6.   Light it up
Lighting has a way to blend in with your décor thus creating an inviting and cozy ambiance.  Therefore, one of the main ways to bring life to your living rooms is by lighting it up. Fortunately, you don't have to be savvy in lighting or a master in interior décor as you have many options, from table lamps, chandeliers, wall sconce, under cabinet lights and even floor lights. Warmer lights, such as yellow, for instance, blend in perfectly and create a serene atmosphere.
7.   Use different textures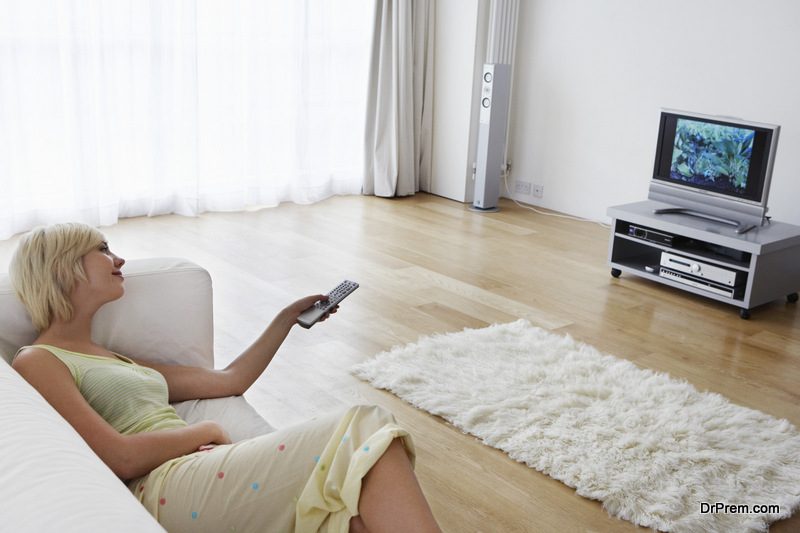 Lastly, incorporate different textures. For instance, if your seats are made of a velvety material, you can use different textures by bringing in a supple leather armchair and draping it with a fur blanket. Also, layer your seats with soft cashmere throw pillows and cover your bean bags with handmade woven material and lastly bring in a wooden vintage table topped with a mid century porcelain vase or lamp. Such a layout gives your living room a personality and creates mixed feelings of nostalgia.
Article Submitted By Community Writer