Illuminating your bedroom with a powerful lamp is the perfect way to enhance beauty. While sitting neatly atop your tabletop, these lamps don't just offer great style. These table lamps are jam-packed with incredible features that make carrying your daily life tasks a whole lot easier.
Lamps are available in a plethora of different styles, sizes, and colors. It means you can choose from a massive market of options. But here's the thing; different types of lamps target specific audiences. Some of the coolest ways to set up the perfect light on your tabletops are below.
Where Should A Lamp Sit On A Table?
The decor of your room heavily depends on how you set your lamp. A weird placement will make your room's ambiance look odd; the right one can make it look more welcoming.
Finding the right placement for your lamp isn't very easy, but it doesn't have to be hard either. Best paired up with your desk, side tables, or any other generally flat surface, your lamp needs to be on a certain height. Once your tabletop provides them sufficient height, the lamp will give a soft light in the room.
Moreover, depending on your need or aesthetic, you can choose more than one lamp as well. A popular option here is to place twin lamps on either side of your room. It's also the perfect way to create balance in your room while getting the right amount of light.
If you're installing a lamp for reading, writing, or working under it, you should go for ones with opaque shades or that can be adjusted. This way, you can illuminate only a particular place.
How Big Should My Table Lamp Be?
A common mistake first-time lamp buyers often make is getting the wrong size of the lamp. To ensure you choose the proper size, look for a table lamp that's about 1 ½ times the height of your table. Typically the goal is to make sure the lampshade doesn't go off from the table.
Moreover, check the weight of your lamp as well. If you have younger children or pets running around, a heavy lamp is your way to go. Otherwise, a lightweight lamp will work fine.
The Top 7 Lamp Ideas for Table Tops
Some great ideas for decorating your tabletops with lamps are as follows:
1. Reading Lamp by the Sofa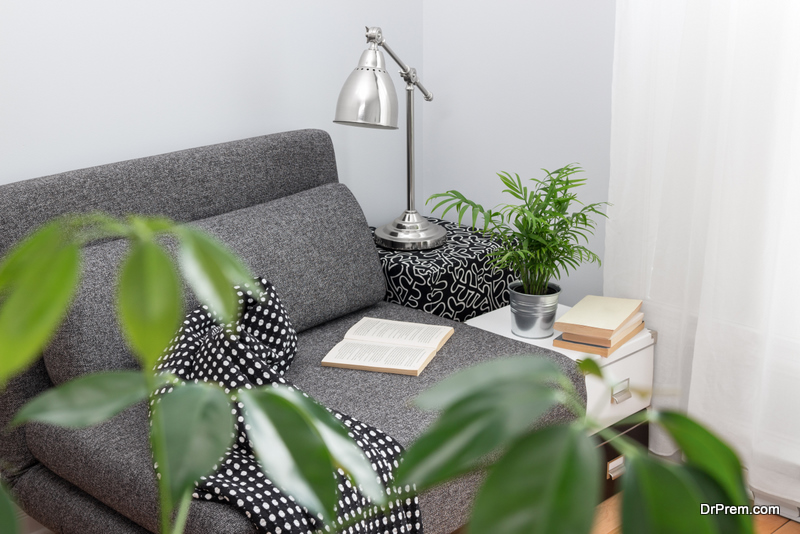 If you're going to read under your lamp, you'll need something a little bright. If not, your eyes will end up straining, and the light won't be of any use.
Getting a compact yet powerful lamp with a stunning design ensures you get the best of both worlds. With these lamps, you can sit back and enjoy your favorite book without feeling like your eyes are burning. Plus, it will spice up your room by matching perfectly with the sofa!
2. A Pair of Lamps on Either Side of Your Bed
Add a little something to your room by getting matching lamps. You and your partner can place these on either side of your bed.
Not only do they add classiness to your room, but they're also pretty useful. It allows you to switch on the light in a specific area and enjoy reading without disturbing the other.
3. Twin Lights on Console Table Flanking Art Work
Artwork requires proper lighting. From ensuring your strokes are precise in finding the right color, art becomes harder without good lighting.
But that doesn't mean you have to destroy your room's aesthetic! A set of elegant twin lights atop your console table fans the light over your work—all the while offering beauty in your place.
4. A Small Arc Table Lamp for Tiny Spaces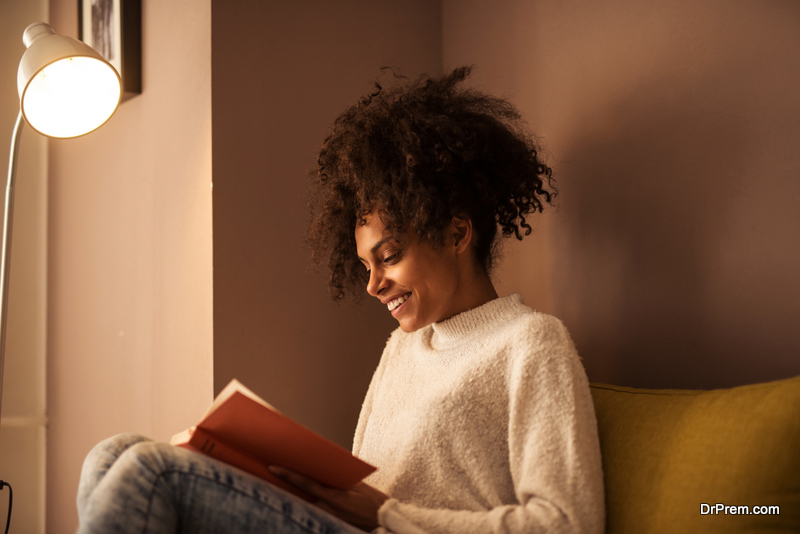 Bathe your room in soft light by placing a small arc table lamp in your room. No matter if it's your dining room table or if it's your studying desk, these classy lamps work well everywhere!
The lamp's unique arc look finds the specific place that needs lightning while matching with your room's decor.
5. A Low-Light Table Lamp on Your End Table
Add a cute end table to your room and place a smaller lamp on it. Early morning or later during the evening, when natural light doesn't shine in, switch these lights on.
Your chosen stylish lamp will look at home sitting comfortably on an end table near your sofa. Or place it next to your armchair as you sip your morning coffee.
For having a properly balanced look, go for twin table lamps on either side of your sofa. Not only will you get sufficient light, but your room will look incredible as well!
6. Desk Lamps for Your Sideboard
Your sideboard looks a little empty without an elegant lamp on it. Choose between an array of stylish and colorful lamps to find the one that matches your room's decor.
Balance out your room's look by adding the right-sized lamp. Add a couple of other ornaments next to the light and end up with a beautiful space.
6. An Artistic Lamp on Your Hallway Table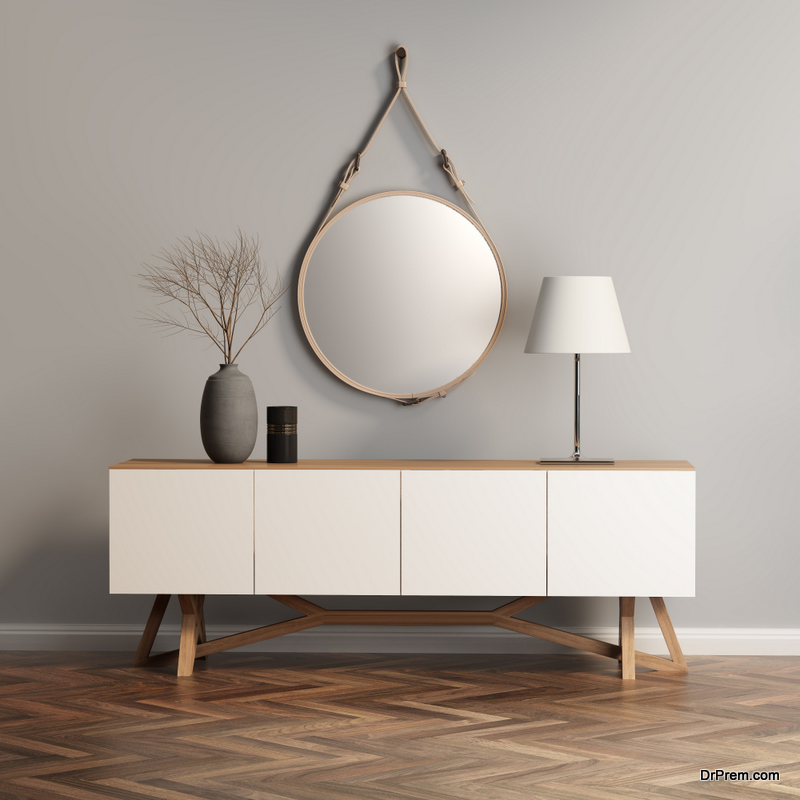 You want to make your hallway look welcoming for guests. If your lamp is too bright or too huge, it will look out of place and weird.
However, a pretty lamp with a soft glow on the hallway table will make your entrance look nice and cozy.
Conclusion
Placing a lamp in your room is the perfect way to add style. Finding the right lamp won't be a challenging task if you're all about aesthetics and style. With the varied modern table lamps available NovaofCalifornia.com you'll find one that complements your design.
As the oldest lighting company in North America, Nova of California designs and manufactures lighting and decor for today's modern and contemporary style spaces.
Article Submitted By Community Writer