When summer is on its way, you're probably dreaming about days next to the pool or at the beach. But what about your own home? Is it a refuge when days are hot and clammy?
Don't worry, it's easier than you think to transform your stuffy home into a haven for hot days. With simple tricks ranging from wave fold curtains to a plant in a pot, you'll love being in your living room as much as in the water.
1. Choosing the Right Colours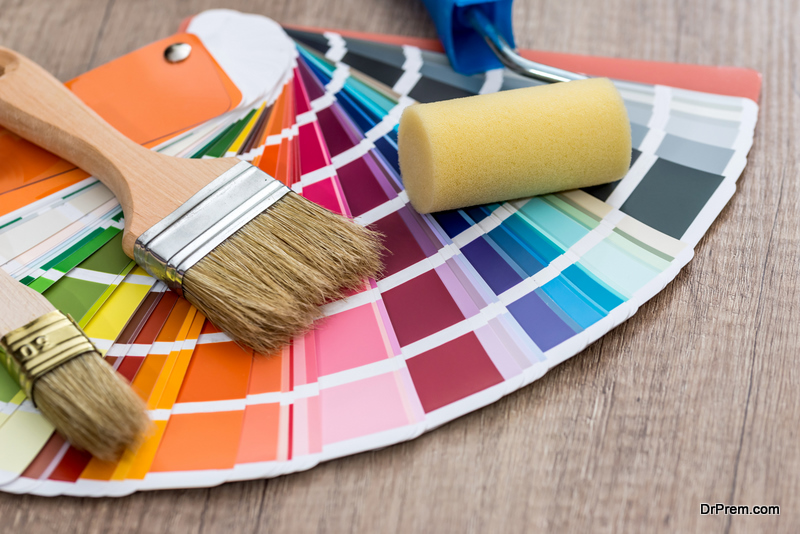 When you're renovating or decorating, colour should always be high on your to do list. You'll be amazed at how much cooler the room feels when you add the right palette. Using blues and greenswill remind you of cool waters and shady trees. It will work wonders on your subconscious so you can feel more comfortable.
Another approach is to exchange dark hues like browns and black for creams and white. This doesn't have to be a costly project. Simply invest in slip covers in the colour of your choice, add a pillow covered in a fabric that's cool to the touch and perhaps get a pot plant with lots of green leaves.
2. Use Curtains Wisely
Now let's move to the windows. You may think you want to block out all the sun with heavy drapery, but a more practical approach is actually to use sheer curtains. You'll have the benefit of natural light, so you don't have to use artificial lights that can add heat to the room. Also, the natural flow of air will prevent stuffiness inside.
Of course, you don't want others looking in through your curtains, which makes S fold sheer curtains the practical solution. The curtain folds of these and wave fold curtains create some privacy without blocking all the fresh air you're after.
3. To Rug or Not to Rug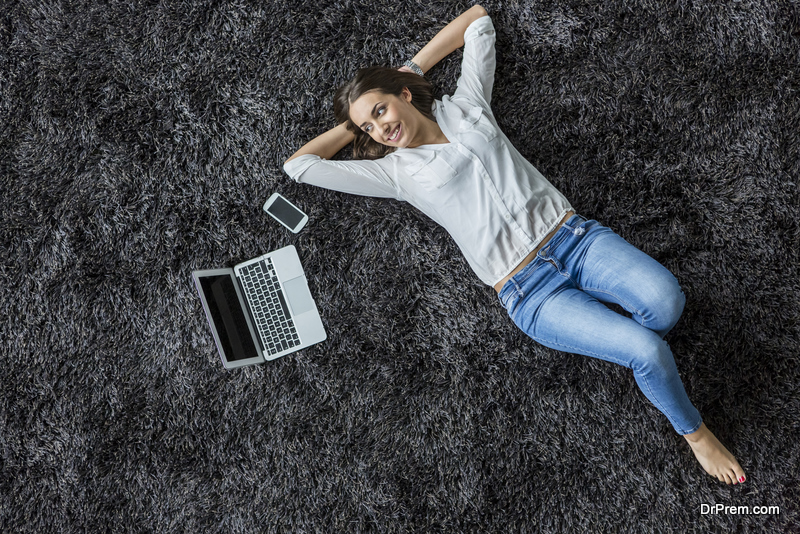 Next comes your floors. You may prefer having rugs if your dogs and children enjoy playing there, but if you have a cool surface underneath you should consider putting floor coverings in storage for summer. Walking barefoot into the living room and experiencing that sense of cold on your soles can instantly help you relax after a hot day at work.
4. Be Daring and Get a Daybed
Take it one step further and change up the furniture in the room. Remember, decorating is about practicality as much as it is about beauty. When you're low on energy on a hot day, all you'll want to do is lie down on a comfortable surface. Why not make it a spot in your airy living room rather than in a stuffy bedroom?
For this season, move the armchairs to another room and bring in a daybed. It can still serve as seating for two or three people when you have company but you now have the ideal place to read a book or enjoy a cool drink to rehydrate. If you're all about comfort and being original, consider hanging a hammock.
5. Keep a Beverage on Hand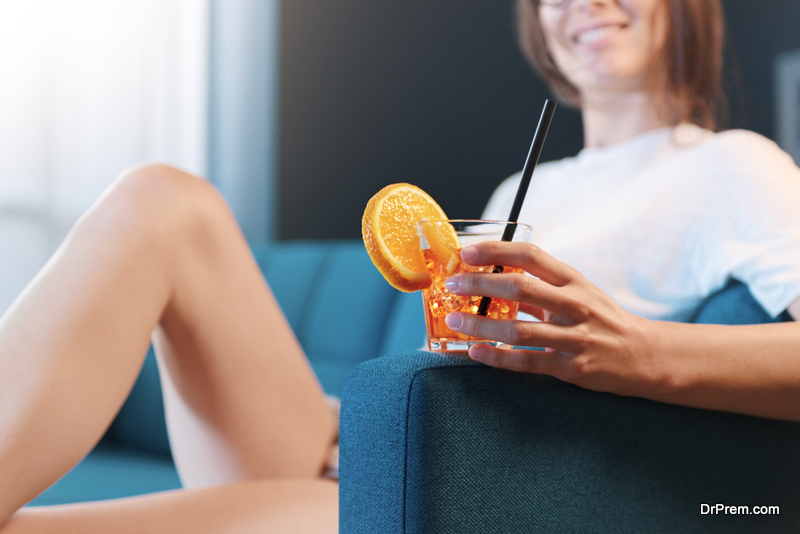 There's no reason not to bring in a few elements from the kitchen into your living room. A stylish table positioned in a shady corner can contain glasses and different beverages in glass containers so your living room still oozes class. Now, if you're feeling a bit lazy but the heat made you thirsty, you'll have fresh water on hand and there won't be any reason to waste precious energy walking to the fridge.
6. Find a Fun Fan
You may think it's a bit too hot in summer to leave drinks out because they may get warm but if you use various methods to cool down the room, it's a totally viable plan.
Some homeowners don't have fans in the living room, simply because they don't like the look. They can be bulky and kind of an eye sore. But if you take the time to find the right one, your fan can act as décor to actually improve the look of your space. Once again, you can combine beauty and practicality in one purchase.
These days you'll find classic looking fans, ultra-modern air conditioning units and roof fans. There's no reason not to have a good air flow in your living room.
7. Where's Your Hat?
Hot days also mean you need to protect your eyes and skin against the sun's rays. Set up a more practical system to get to your hats, umbrellas or other coverings by adding a hat rack. Fix it to the wall or get a slim one to place in the corner so it doesn't take up much floor space. With everyone's different hats hanging on the wall it will look like modern art, adding some flair to your interior.
Last Tip
Here's a last tip that you won't think much of now, but you'll thank us for later since it's going to save you time and effort, which is essential if you're tired from the heat. Declutter near your windows so you have easy access to open them up for some fresh air.
It's that easy to enjoy your home a bit more this summer. Any more tricks you've tried and tested?
Article Submitted By Community Writer