If you're looking for something to transform the mood of a room dramatically and instantly, then staircase lighting might just be the way to go. Most consumers believe staircase lighting to be very expensive; as such, they don't give it a second thought. However, developments like LED lighting have made staircase lighting affordable to the masses, not just the rich.
The following is a buyer's guide for those new to the concept of LED staircase lighting, covering the primary options, what you should know, and what you shouldn't do. Keep reading to learn more about this exciting possibility!
One thing you'll have to decide early is where you would like to have your staircase lighting. You might be thinking this is a trick question, because obviously it's going beside the stairs, right? In fact, there are four primary kinds of staircase lighting, each of which comes with its own distinct effect and set of benefits and drawbacks.
Wall-Mounted Lighting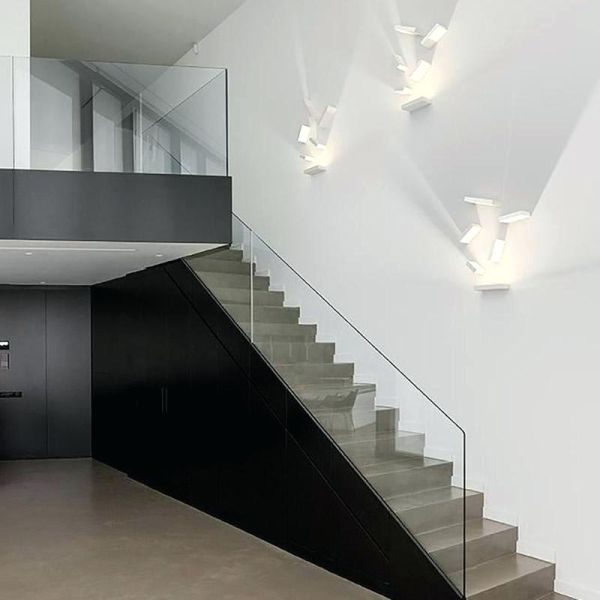 Wall-mounted lighting is your next option, which is often done where you have spotlights embedded along the wall in various frequencies of patterns in order to illuminate the whole staircase. They offer far less flair and drama than foot-level lights, but they can still present a distinct decor option that gathers the attention of visiting eyes, at least better than a ceiling light ever would. However, many consumers and homeowners consider them a bit unsightly when it is daytime, and they're not used. This can be somewhat mitigated by putting them closer to tread level, but visibility is still typically an issue.
Ceiling-Mounted Lighting
The third option is using ceiling-mounted lighting, which is typically spotlights put in over the stairs. The effect can be attractive, but many consumers don't actually consider this staircase lighting. They cost about the same as wall-mounted lighting but have far less dramatic impact.
Foot-Level Lighting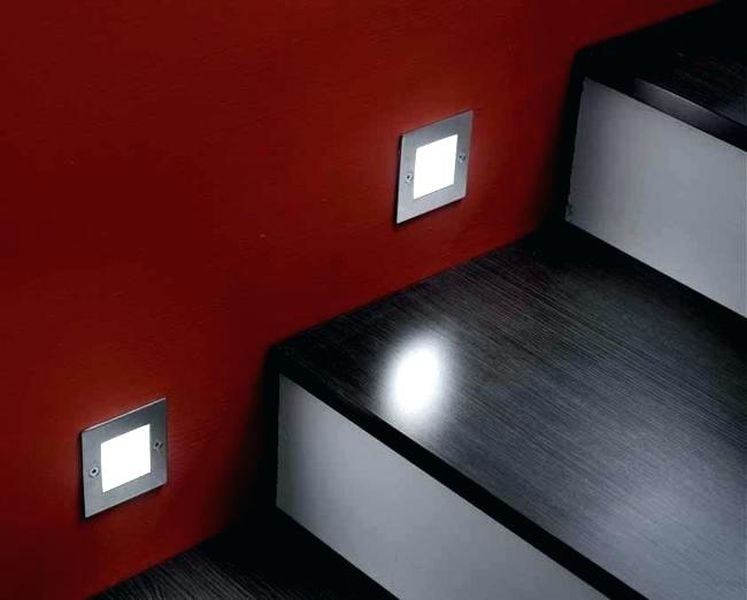 When most consumers think of staircase lighting from LED Tread Light, then tread- or foot-level lighting is what comes to their minds. These lights get mounted near where you step for dramatic effect, often embedded into every single step up and down the case. If they are placed at inward angles on the sides of the steps, they create sweeping beams of alternating light and shadows, which gives a 'showroom' vibe to carpeted stairs without feeling too modern or contemporary.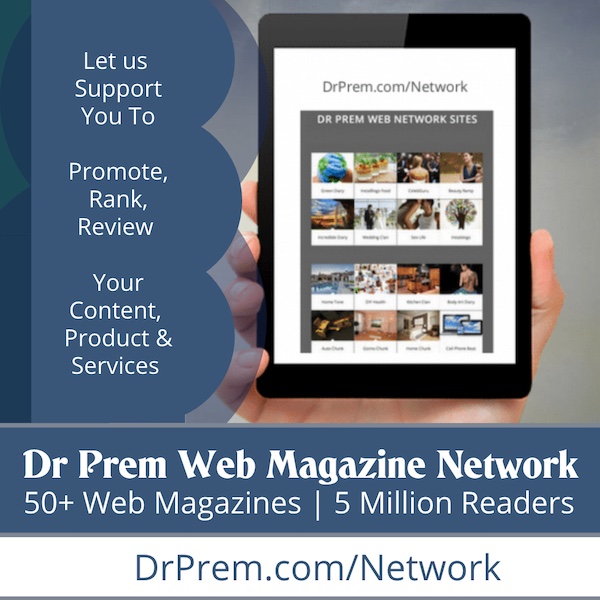 If your stairs have slight lips, then you can also put the lights just under them. This creates a tremendously attractive effect, which is particularly useful in a converted basement that might have dark corner stairs. In either case, it makes stairs much safer to traverse since you can see where you're going.
Under-Stair Lighting
The last major category is under stair lighting, although this is rarely an option unless you're going through a new home construction or doing a major renovation involving a new staircase. In this set of circumstances, a slight gap is deliberately left in between the wall and the stairs, letting light through. It's nothing short of ultramodern and certainly garners attention. A spiral staircase underlit in such a way has an almost chandelier effect.
Things to consider when installing staircase lighting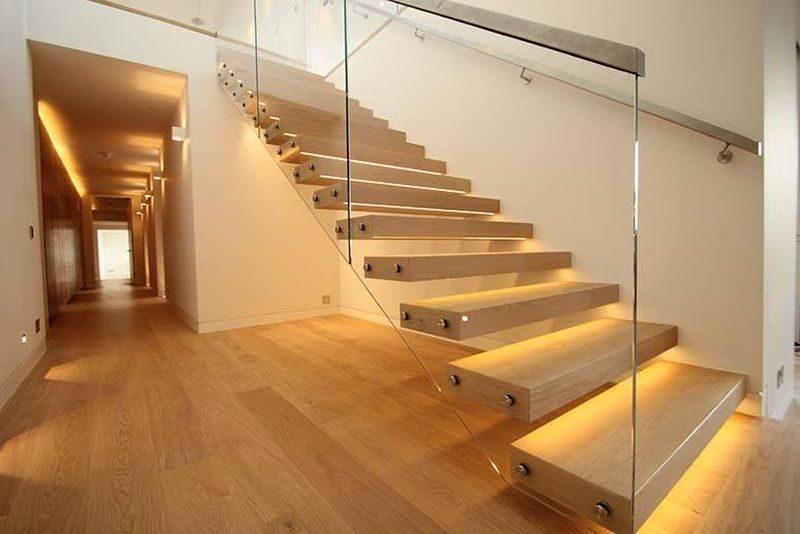 Whatever kind of staircase lighting you choose, you will need to consider how easy it will be when you need to replace the lights. LED bulbs are known for their long life, but they don't last forever. They also even break on occasion. Having just one bulb out can ruin the look of your lighting, even if visibility isn't an issue thanks to the rest of the lights. So, depending on how your lights are installed, accessing them can be tricky. Wall lighting is obviously very easy to replace in most cases, and ceiling lighting is often not too hard either, if you're okay using a ladder on your stairs.
Another potential complication is getting the look just right. When done well, the effect is contemporary and striking. However, a combination of subtle shadows with dramatic light beams might not work so well in a rustic or country decor. Staircase lighting often works best with carpeted stairs that soften the sharpness of the lines of the lights. Angled tread-mounted lights featuring soft yellow LED bulbs that aren't overly bright is often a good choice.
You also need to understand that your choice in colors might be limited. LED bulbs rule this market given their durability, longevity, and minimal energy consumption. On the other hand, they're not available in a wide range of colors, especially if you're looking in the white spectrum. On the other hand, tinted glass covers can give you quite a bit of influence and creativity.
A good rule of thumb is knowing how modern you want your home to look. The whiter you go in the light, the more modern decor you'll have. If that's not your cup of tea, then multicolored steps might be a good way to go. Varying tint levels can bring soft shades like yellow and cream. Also test various levels of lumens, balancing visibility with homely feel.
Some other lighting options you'd love to explore
If you'd like staircase lighting without gutting your home, consider wireless staircase lighting. You don't have to lay down wires and do major construction work. It's also obviously cheaper. These units are powered by batteries, but that does mean you'll have to replace those batteries often. In many cases, you also need to turn all the lights on and off manually, and one at a time at that. That might be fine for a special effect for parties and guests, but it can be cumbersome for daily use.
Using stairway lighting as a nightlight is a great idea, as you can see up and down the stairs without so much brightness that it wakes anyone up. A dimmer switch is a minimal cost upgrade that is usually worth it. A timer is also a great idea, some of which even give you brightness and timing control from a phone app.
As you can see, staircase lighting comes in quite a few options and styles, but if you pick the right options, you can add a useful and dramatic element to your home decor.
Article Submitted By Community Writer