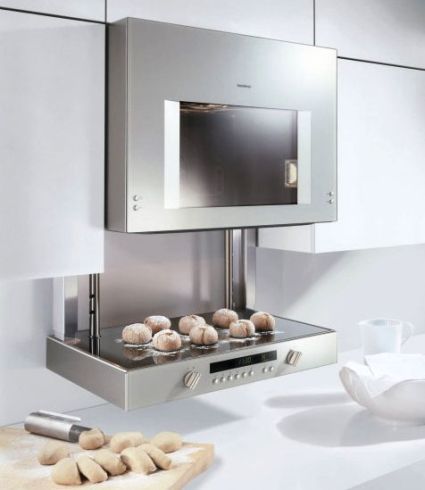 If all the ovens do the same job of heating then what difference does it make as to which one you have in your kitchen? Well, if you are a style freak then you would know what it feels like having Gaggenau's new BL 253 Lift Oven.
It looks sleek with its unique LiftMatic function and its ceramic base conveniently rises up to lift the food into the oven cavity.
It shows off a steel body frame and has a glass window as well which would allow you to have a peep at what's being cooked. This stylish trendsetter measures 24 inches and what more can you ask for that it also saves your hassle of re-heating the new item again as the heated up air remains entrapped there already.
So if you love style then you would certainly not mind blowing up $3,300, would you?
Via: scifi