Creature comforts aren't only meant for pets. While the phrase most often applies to the furry, feathered, or finned sweethearts in our lives, we can certainly apply it to ourselves in the same loving way. We should treat ourselves as gently and affectionately as we treat our innocent pets, especially when we work so hard to earn a living to take care of ourselves, our families, our pet family members, and our homes.
Adding the Right Creature Comforts to Your Office to Make It Feel Like Home
Whether you work in your home office or need to leave for the day, you want that space to feel comfortable and soothing. Work in itself creates enough stress in us, so it's important to find ways to reduce the pressure to find relief and peace. Add some creature comforts to your home workspace that help you settle in and work according to your natural rhythms while keeping your employer or clients happy. 
1. Stock your bookshelves with your practical and personal favorites
In addition to college textbooks, professional training manuals, and reference texts, make sure you add some soul-feeding creature comfort works to your office bookshelf. Add your favorite dictionary and works from current, childhood, and classic authors that allow you to scan the titles to rejuvenate your spirit. You can always pull some Chaucer, Shakespeare, Rowling, or Yeats off the shelf to find comfort in warm and familiar words during breaks.
You can also include some meditative and self-help authors in the mix. Try to find works that speak to and offer solutions to issues that might come up throughout the workday that cause you stress.
2. Install your favorite window coverings
If your home office currently features standard white horizontal blinds, consider installing something that works better for your productivity and peace of mind. Evaluate what you already have in place and think about what might work better to enhance your space and create something more soothing that still inspires you to do your work effectively. Consider adding colorful drapes over the blinds to create a warmer glow and replacing the horizontal blinds with light and flowing curtain sheers for a steadier flow between home and work life.
3. Add new lighting for a fresh perspective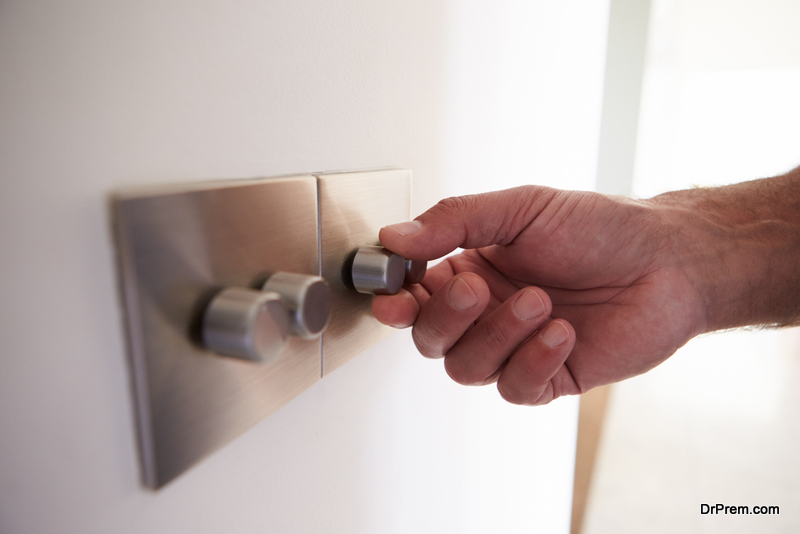 Like window coverings, workplace-inspired lighting is often less than conducive to a healthy and upbeat workday. You might work with your handyman who has the electrical experience to determine what's possible in your space, as far as installing new outlets for fixtures like wall sconces that bookend your bookshelf or recessed lighting from above. A dimmer switch is a must-have for anyone who wants to create the right mood for work that still allows them to turn down the lights for breaks and other moments meant for relaxation. If you don't want to hire an electrical contractor, you can do several things on your own, like adding strategically placed standing or table lamps with their own varying settings or putting in different types of bulbs in various fixtures.
4. Bring in your favorite plants
Plants can help reduce stress and help your focus by purifying the air all around you. Experts share that adding a plant or two can remove 87% of the toxins in the room. Besides that, bringing in some nature from outside is sure to liven up your space and your mood. It also helps divert your focus from numbers-crunching, intensive research, or any other work tasks that eclipse the rest of the world for stretches of time. Set a reminder to tend to your plant, so you can walk over, ensure it has enough water and plant food, and enjoy its presence.
5. Add comfortable seating for working, relaxing, and meditating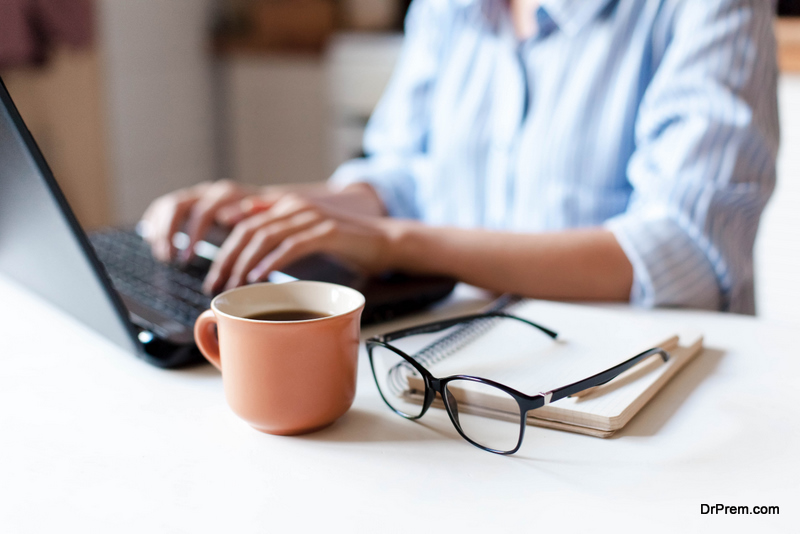 Finding the right work chair for your primary work time and productivity is essential since you might find yourself placed in it several hours at a stretch per day. However, there are more considerations to make about seating, whether considering entertaining guests, clients, and prospective clients or choosing something a cozy place for yourself to sit during your much-needed relaxation and rejuvenation breaks. You might consider adding meditation into your break rotations to take a few moments to disconnect from work fully and reconnect with yourself. If so, think beyond a typical yoga mat, and try something more comfortable like a yoga pillow or cushion that allows you to perform deep breathing exercises and various yoga poses safely and effectively without taking up much space at all.
All of these ideas can work beautifully as existing or potential creature comforts that can make your home office cozier and feel more your own, even while you're using it for the benefit of your employer and clients.
Article Submitted By Community Writer