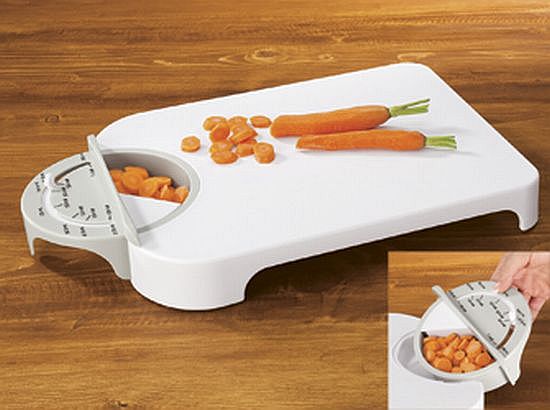 So you love cooking but the end product is not turning out to be so great. Ever thought that it could be because you go wrong on the correct measure of the ingredients? Well, measuring scales can help you to measure your ingredients. But here's a smarter and easier way of measuring and controlling ingredient quantity. This chopping board with an adjustable measuring cup is gonna be your assistant in the kitchen.

What's different? Indubitably, there are oodles of measuring scales available but what makes this stand out of the crowd is that it allows you to cut the vegetable and other ingredients side by side measuring so that there is no wastage and obviously making you prepare your dishes properly. Chopped food, simply slides into a bowl or onto a plate. Isn't it a handy tool for all you wannabe chefs out there?
Price and availability: This cute handy cutting board will cost you just $27.99 and is available at Amazon.