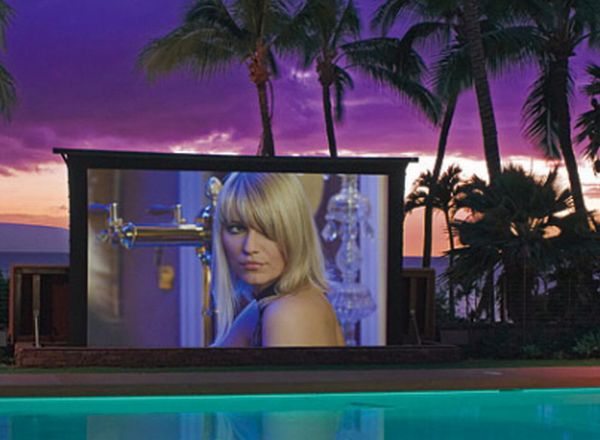 Home theater is not confined to a spatial boundary now. Many outdoor theaters have marked their presence to entertain people in a natural environment. Without any doubt, watching your favorite flick under the open skies will have its own charismatic experience. These innovative devices blend entertainment with nature in a unique way.
Inflated High End Theater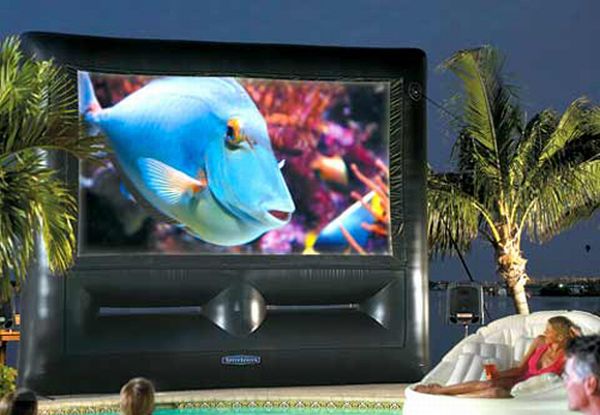 Inflated High End Theater is an awesome piece to make your home popular in an area. This theater inflates within five minutes itself due to its inbuilt fan. The length and breadth of its huge screen is 16ft and 13ft, respectively. It also includes a DVD player, DLP projector, two 15 inch speakers with stand and microphone, thus all the features are embedded in one box. The prize of this home theater is around $10,000.
The Dive-In Theater – Maui, Hawaii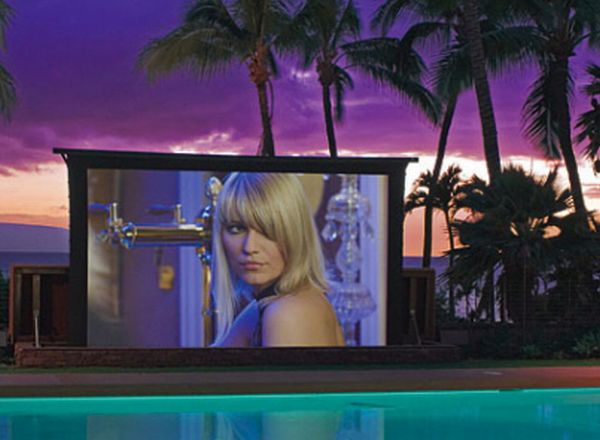 This theater will drive you crazy with its range of entertainment. The dive-in theater is an exclusive Hawaiian style outdoor theater. This 14000 square foot theater with a huge 20ft screen is situated along the poolside. For sound effect, loudspeakers are placed around the pool area tactically. Maui is famous for its heavy rainfall and erratic weather conditions, so the creator, engineer environments, of this outdoor theater had to keep all factors in mind before creating it. There is an installed weather system to check the speed of the air, so that it can be protected against the bad weather. The 20ft screen when not in use is protected with solid vault.
Outdoor Poolside Cinema – Florida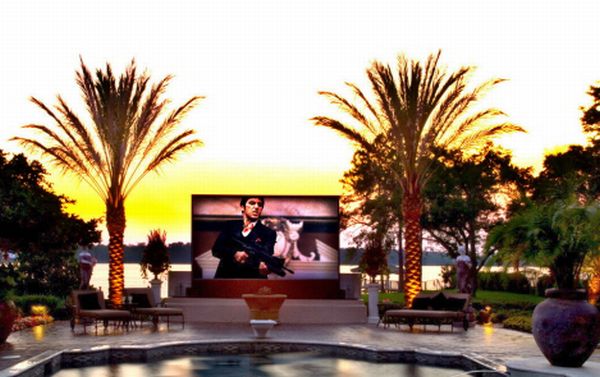 Crown Audio designed the sizzling Outdoor Poolside Cinema home theater in Orlando, Finland. The length of the screen diagonally is 300 inches and can be raised upwards and downwards through a motorized track. Eight huge speakers are tactically located around the poolside. Its better sound quality will attract the people towards it. You can watch movies and simultaneously enjoy in the pool.
Elegant Outdoor Theater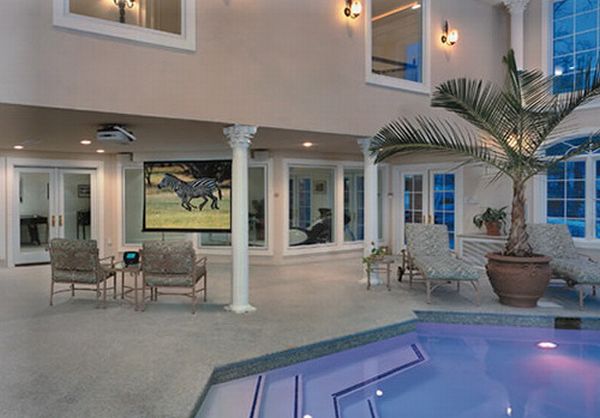 Home theater along the poolside has added a tinge and flavor of entertainment to this beautiful house. From any room of the house music can be heard as the speakers are installed throughout the house. The massive screen is placed along the ceiling so that the movie can be watched while soothing in the pool.
The Blow up Budget Screen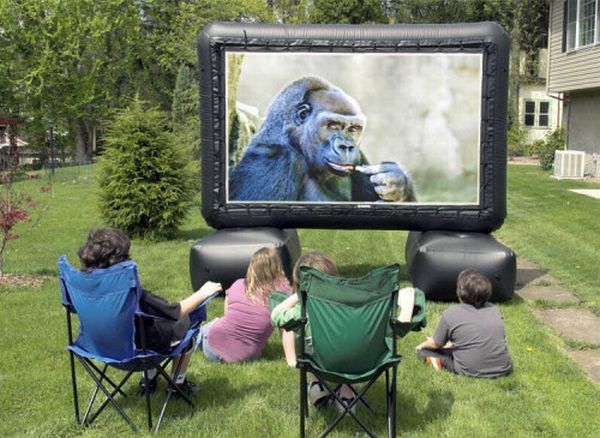 This home theater is not a money sipper instead is developed for the people with tight budget. This model has two versions; 8ft for $799 and 12ft for $999. The screen of this awesome theater is waterproof and sound system can be connected to it when required. It is a brilliant home theater to get you entertained in less price.