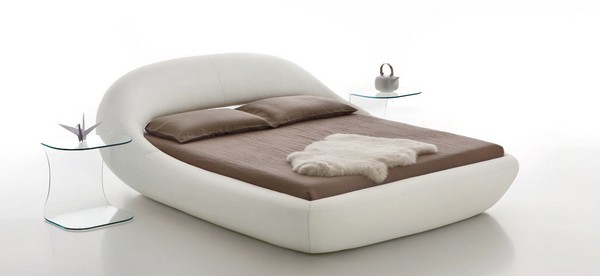 Italy-based architect Angelo Tomaiuolo has designed the eco-friendly bed SLEEPY for Tonin CASA, an Italian manufacturer of contemporary modern furniture.
The bed features an absolute compact looking design and seems to have been wrapped from head to toe in a single upholstered fabric or eco-leather. Though the materials used in the construction of the bed are same, they differ in finishes.

As the slightly raised head of the bed is covered in the same colored material as that of the rest of the body, it gives it a unique and never-seen-before sort of look. A horizontal space right below the head on the behind reveals the mattress and the pillows. This additional space can be useful especially while tugging in the sheets.
In order to create this organic bed-sofa, the production procedure was well studied so that each of the beds can transmit sleep. This king size bed can best be suited in large bedrooms in contemporary, modern homes.
Via: freshome