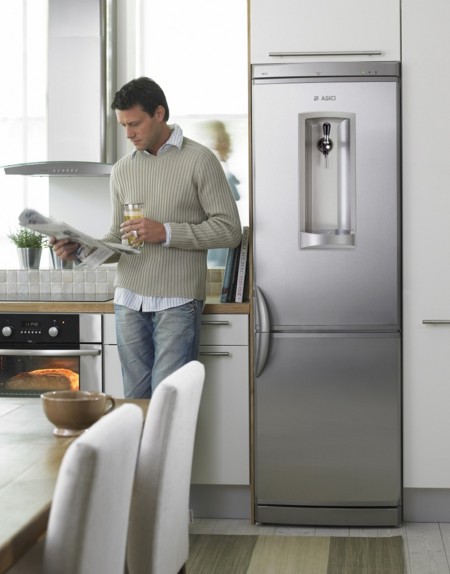 Do you know what's the favorite and recurring fantasy that hovers in the minds of beer drinkers? Obviously, their only fantasy is to turn on their water tap one fine day, and be thrilled when it pours chilled beer instead of water! Don't you believe me? Okay, just get hold of one you know and you will agree with me. The latest refrigerator from Asko comes very close to this fantasy.
Asko's HomePub is a trendy refrigerator that comes fully equipped with a special box for a 5L beer keg/CO2 cartridge and an in-door tap system. Just turn on the tap and get your quota of fresh draught beer whenever you want. The 301 litre capacity refrigerator (218 litre fridge, 83 litre freezer) also features a special shelf to store an exra 5-litre beer keg as a backup, so that your supply never runs dry.
Besides this amazing feature, the HomePub also comes equipped with all the regular features you would expect from a quality refrigerator.
Click here for complete details.