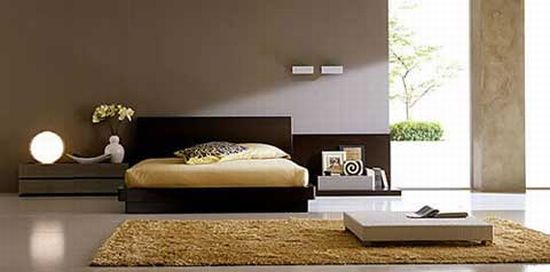 If I ask 100 people what their favorite room is in their homes, 90 would definitely say it's the bedroom. Bedroom is the place where we are at the peak of relaxation. It's the perfect solitude to enjoy moments of privacy. So it's very important to make the bedroom a place which would relax your mind, body and soul.
Freshome showcases a number of bedroom designs for you. Each of them made me exclaim 'Wow!' I would give anything to wake up in such a gorgeous bedroom every morning. In fact, I probably wouldn't leave th bedroom ever!

I particularly liked the one in the picture above. I think the colors have given it a very sophisticated look. I like the way the paint on the wall complements the color of the bed-spread. Next in line would be the one in the picture below. I felt the dark paint gives the room a kind of smart, sporty look. It all depends on your personality of course. Each one to his own.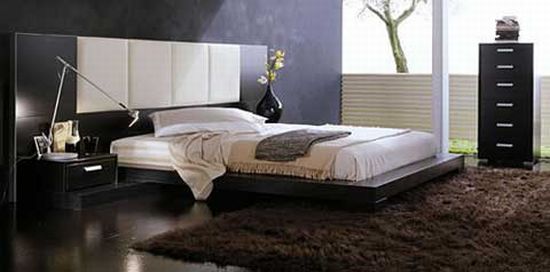 However, on second thoughts, I feel these are too perfect. Know what I mean? It's as if you can't plop on the bed or jump around or have snacks sitting cross-legged on the bed or have a dozen friends pile on your bed. These are too sophisticated for that. They look more like hotel rooms, lacking the cozy homey-homey feel. I would probably get tired of these in about a week or so and paint the walls bright pink and get a Mickey Mouse printed bedspread.
But all having said and done, these are perfect for people who like everything being spic-and-span, ultra modern and sophisticated.
Source : Freshome