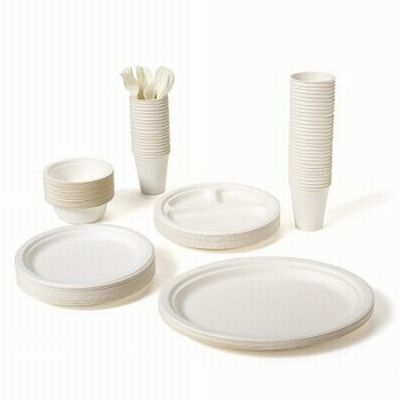 If you are sick of using paper plates at family gathering, now biodegradable utensils are an easy replacement.
This Dinnerware is made up of 100% biodegradable, compostable sugar cane fiber, and the utensils are made of 80% potato starch and 20% vegetable oil.
These utensils are good to look at and are quite presentable.