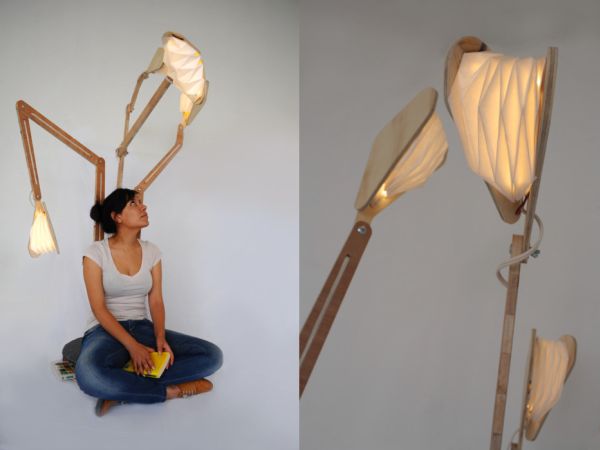 How about diving in the lap of nature that too right inside the four walls of your room? Yes, you read it right and it is very much possible! Miguel Munoz has crafted the Bo Tree Lamp, which will transfer you in the serenity of natural world.
Relaxing under a tree can stir the thinking process and leave a positive impact. The designer has used the delicate form of trees in the design, which will brighten up your interiors. The lamp makes reading time all the more fun and forces to slip in a state of awe. It has been crafted using natural materials, and has three small branches like a sapling. Each flexible end has been fitted with a bulb that can be adjusted as per a user's whims and fancies.
The arms of this pretty lamp rest on a sturdy base. A user can sit on it while reading and writing, which gives the same feel as if comfortably sitting under the shade of a tree. The base also has a small slot that can be used to store books and magazines. Light coming from Bo Tree Lamp is quite soothing and doesn't cause discomfort by piercing through the eyes. The overall structure has been given a natural finish and devoid of any additional colors. So, sit below a tree that too right inside the comfort of your homes and slip in a state of ecstasy.
Via: Mocoloco