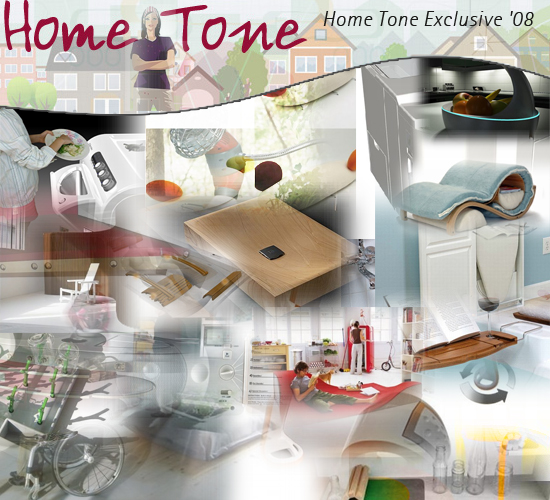 We, at Hometone, endeavor to introduce our readers to the very best of hi-tech and trendy home products from all around the globe. Hardly a day passes when we do not introduce something unique and exclusive stuff for your homes. For the same, I would like to thank everyone, including anonymous tipsters, design houses, industrial designers and entrepreneurs who keep our email inbox flooded with tips and suggestions. Nowadays, blogs and bloggers have become a decisive resource to everybody for first-hand information in almost every sphere. We feel great when we receive mails from individuals and companies quoting the benefits, in terms of traffic and money, they received from our blog postings on their specific products or services.
The New Year is right around the corner and before we bid a final adieu to the year 2008, I take the opportunity to bring to your notice the very best of what we covered this year. Here is a round-up of the most popular breaking stories of 2008 at Hometone.
Breaking Stories 2008-The very best of Scoops @ Hometone Picture Gallery.