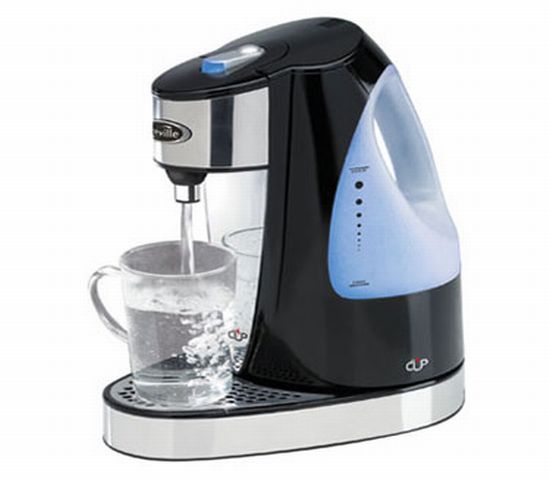 It's a tedious job to fill and boil a kettle every time we want a cup of tea or coffee. Saying that, however, there are quite a few people out there who cannot start their day without a dose of caffeine in the morning. So, here's a cool machine that will make your morning ritual a less tedious task.

What's different? Breville Hot Cup is an appliance that will offer just the right amount of water you need at the touch of a button in seconds. Thereby, saving you all that time waiting for a kettle to boil and take off several pennies off your quarterly energy bill! Does that mean it helps in lowering energy consumption too? So guys, if you prefer appliances to do things for you, then this will whip you up a quick cup of hot water. Ideal for tea or drinks that require mixes such as hot chocolate.
Price and availability: You can pick one up for £48.69.