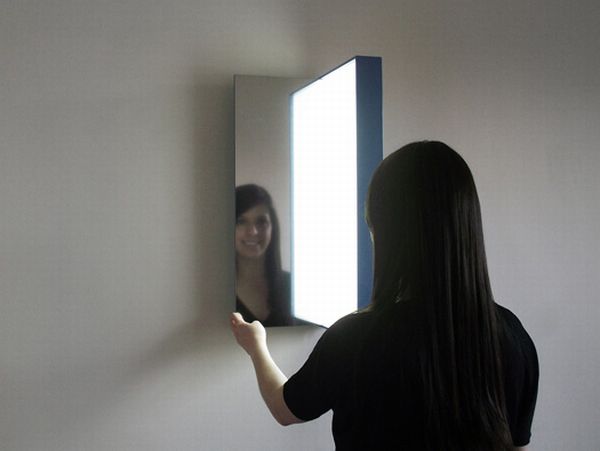 If you thought that containers are meant to hold items only, then you need to alter your opinion slightly. Kyle Daevel, a budding interior designer has created Cabinet Light, a lamp which is basically a container that does not hold items but light. The design is inspired by common domestic cabinets like that of a kitchen cabinet or a domestic cabinet. The light was recently showcased at AmDC event Use Me as part of the 2011 NoHo design district in New York and received appreciation from may people for its unconventional design and looks.
When the doors of this cabinet are opened the light of the lamp is activated. The user can control the amount of light coming by changing the position of opened doors. The switches made up of reeds are embedded deep in the cabinet frame for the purpose of sensing the doors movement and emitting the lights.
The lamp is being manufactured by sign fabricators in North America. The light is made from sign materials like aluminium, LEDs and other things. CNC and powder coating technology is also used in the production of light. Robin Balton has taken care of fabrication part and Lynette Klein has done the color and modeling of the Cabinet Light.
Via: Mocoloco