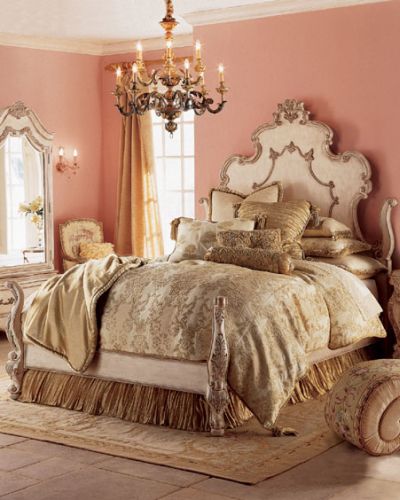 Bedroom, the most integral place in the life of a couple…the haunt for the consummation of their marriage. So, in light of the importance attached to it, don't you think that the decor and furniture should also be equally special? The Chez Nicole Bedroom Furniture is just perfect for your bedroom…so romantic and so timeless.
Embellished with decorative scrolls and leaves, this one comes in pale weathered finish, which gives it a time worn look. The bed exuberates a royal look, thanks to the arching posters.
The nightstand makes the ambience cool and calm while the intricate artwork gives this furniture the courtly look of the bygone majestic era.
For more details about price and variety visit Horchow.
Via: Trendir