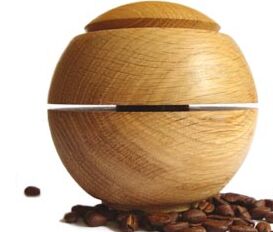 If not always then at least sometimes it's good to go natural…and keep the technology at bay. With Coffea Orb you can enjoy the rich taste of home ground coffee beans.
Trust me it's definitely gonna taste any way better than the machine ground beans.
You just have to use both your hands to operate this handy coffee mill.
I think this is the mid way between those inconvenient traditional mills and the cumbersome modern ones.