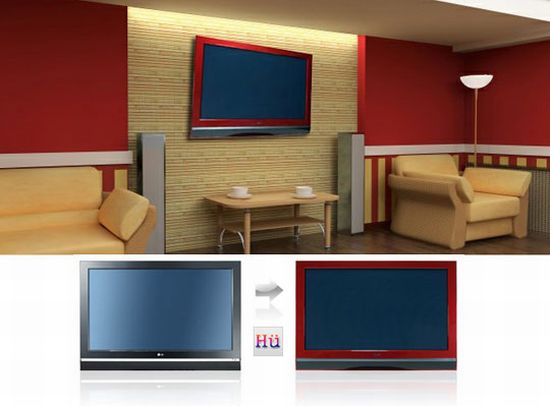 See how the Plasma screen seems completely customized to gel with the décor of the room? Of course it does. Because it is customized. The TV set with a bright red border might look awkwardly out of place if blue is the primary color of your room décor. Simple, you can have a TV with a blue border for yourself. And by the way, this is not only true in cases of TV, but you can also have your laptops, speakers or any other home electronic gadget customized according to your sweet will.

The procedure is as simple as can be. Just buy an electronic gadget from Home Technology Store, plus the Hü Coloring Service. The next step would be to download and sign an agreement form, alongside a paint swatch, while you specify the color you want your gadget to show off. The rest is up to Hü Coloring Service, to customize your gadget according to your orders and ship it to you.
Now, the price. Around $175 for speakers and $399 for a 43-inch flat TV.
Source: Unpluggd