Like so many aspects of modern living, the artesian quality and craft of building seems to have been left behind. If you have a modern home that feels like it's lacking a bit of character, then it is worth your while adding some classic charm or country romanticism to make your house or apartment truly feel like a home. There are plenty of ways you can make your home a beautiful place or boost the appeal of your house as you prepare it for sale.
 Art Work
 What art, what medium and where you wish to keep thing minimal all add to the charm of a space. Framing also goes a long way in determining what tone you are going for. Classic molded frames only suit certain art works, and can easily clash in a space that doesn't also fit with that classic design. This is where a great interior designer in Melbourne can make a big difference – in consulting with you as to what design and style you really want and helping to balance everything according to that. A mish-mash rarely, if ever, works well.
 Wood Flooring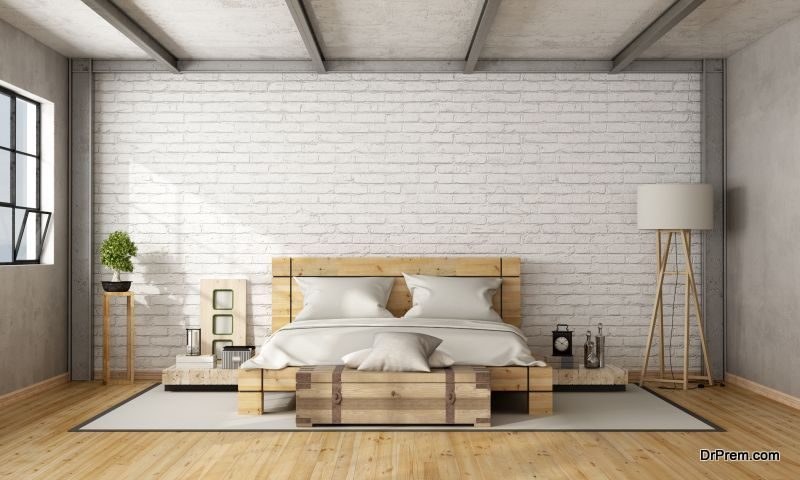 In particular, wide-plank hardwood floors create a homely feel in any space and add old-style charm to any interior. Wide-plank wood flooring gives off a rustic charm that can't be equaled by any other material. Hardwood floors can be costly, however, but there are plenty of short cuts available such as porcelain tiles printed with a wooden look or even quality laminate. Although, if you have the space in your budget, nothing beats the real thing and you will love your flooring forever. 
Claw-Foot Bath Tubs
 There's nothing quite like a bathroom with a large, beautiful claw-foot bathtub as an elegant centerpiece to the room. The English class and charm of these Victorian-era bathtubs will make you want to take more baths. All you need is an elegant table next to it to keep your book, candles and sit your glass of wine.
Kitchen Countertops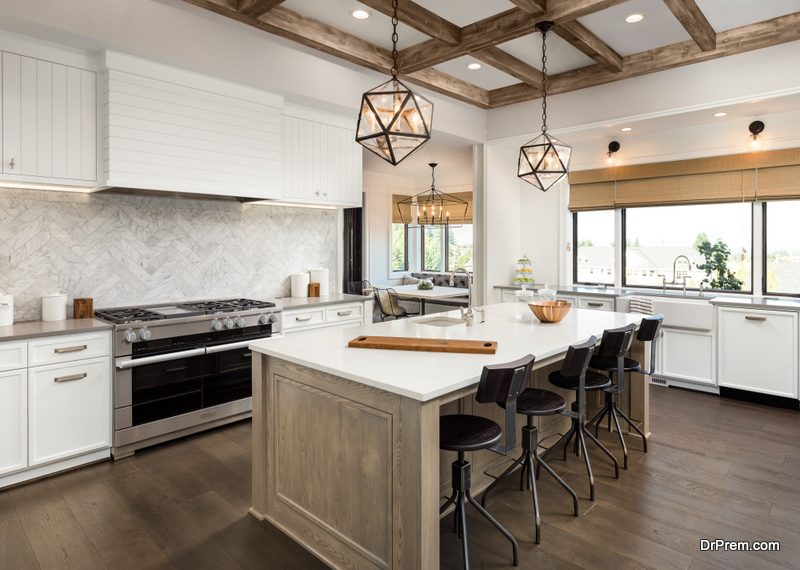 A great way to add functional charm to your home is by including a kitchen island with a quality wood or stone kitchen countertop. A marble, soapstone, or hardwood countertop will lift the feel and usable space in your kitchen and create a beautiful centerpiece to the room that will beam with old-style charm. The great thing about kitchen islands is that with the addition of a few stools they can double as breakfast benches, or be used as a nice spot to sit and enjoy a glass of wine while dinner cooks. 
 Crown Mouldings 
Colonial style mouldings for doorframes and ceilings will transform the look of a room entirely. Old Queenslander style houses are famous for their mouldings and are a throwback to old colonial Australia. With crown mouldings, the décor in a room will have to match with a similar classic feel, so be sure that is what you wish to go for.
 Walls and Wallpaper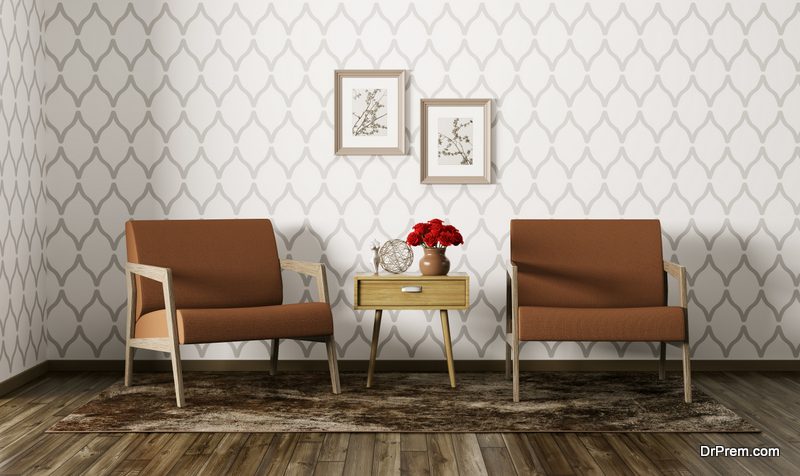 Wallpaper has somewhat gone out of fashion but can bring a great amount of texture and tone to a room if chosen well to fit your design approach. Kitchens lend themselves to interesting wall papers or even wood beam or brick walls, and lounges are a great space to add some texture such as tweed wallpaper to offer a coziness to a room that can often appear spacious and cold.
Whatever your overall design, be sure that you keep a strong vision for your house and how each space will complement the other. It's a fine balance between having personal elements and a liveable space, and an aesthetically pleasing overall design concept that you will love coming home to and be proud of displaying.
Article Submitted By Community Writer