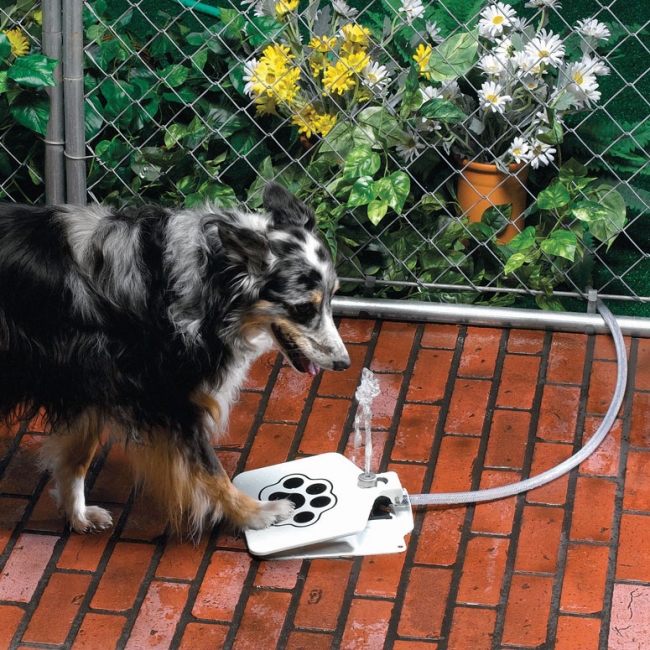 If you dearly love your dog and wish to provide him whatever he wants just at a claw's reach, then bring him this interesting fountain. Let him enjoy this summer with the 'Doggie fountain'. This fountain will ensure that your dog has easy access to sprinkling fresh water. However, you will have to teach him how to use this cool instrument.
What's unique
The 'doggie fountain' will keep your pet friend always hydrated during the soaring hot days. What you have to do is just attach the water dispenser to a garden hose and this innovative dispenser will ooze out water when your dog steps on the switch.
High points
This dispenser is high on comfort value when it comes to your pet.
The dispenser will provide ample amount of water and will keep your pet hydrated.
This is a self serve dispenser where your dog just have to step on the switch.
Check out the video below.