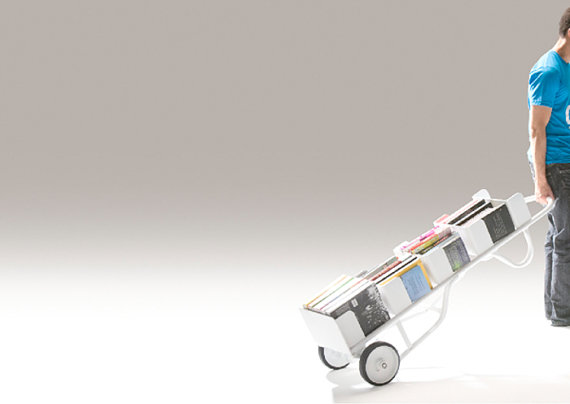 StudioDz has rolled out an awesome movable bookshelf with five small racks. Named Dolly Bookshelf, the product looks so pretty. Painted in sober white color, this bookshelf is approximately six feet tall. Short people, however, can make use of the attached ladder at the back side of racks to climb and pick the books kept on the fifth rack. There are two big wheels that make the shelf move forward when you push it like a trolley.

Just like how trolleys are available in super markets to dump the products that we wish as we move from rack to rack, these bookshelves should be made available in all the city libraries so that people — especially researchers — can scan and pick the books of their choice without giving pain to their arms.
Dolly Bookshelf will be useful even at homes. You may often find it a headache to carry books from one room to another. With Dolly Bookshelf, you can shift as many books as you can from one room to the other. You can take the Dolly Bookshelf to backyard when you wish to spend hours together reading the books without making a move.
All in all, it is a great product for bibliophiles. The cost of Dolly Bookshelf is just $850 USD (plus shipping). You can order it online from Etsy.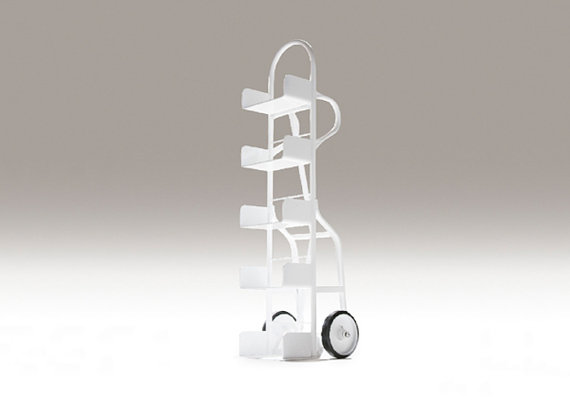 Source: Neatorama