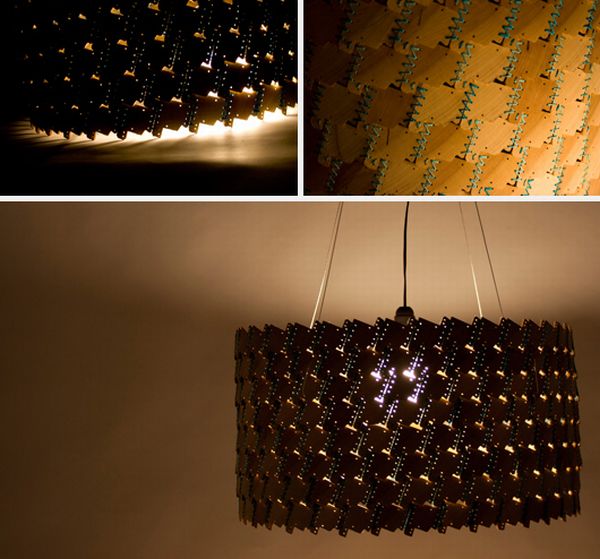 This Colisseo is a very beautiful and earthly look ceiling lamp design by Julia Quancard and Abigail Potié that is entirely composed out of wire, cotton thread, and wood pieces. This lamp can aptly be titled the green Colisseo as well because the wood pieces come from old doorframes and other products that are stitched together with the strong cotton thread to create the shade.
The cylindrical shape of the lamp is very close to the shape of the actual Colisseum due to its rotund structure. The inner part of the lampshade comprise of a metallic structure for putting the shade in place along with the bulb holder. The design created by the wood pieces intricately sewn together is very delicate and after illumination, the lamp looks very serene with the right amount of light coming from the joints of the wood pieces.
This elegant and stylish lamp is made out of 304 sections of wood that give the look of a hound's tooth. The pattern that is created is amazing and is definitely one lamp that would liven up any space.
Via: Julia Quancard