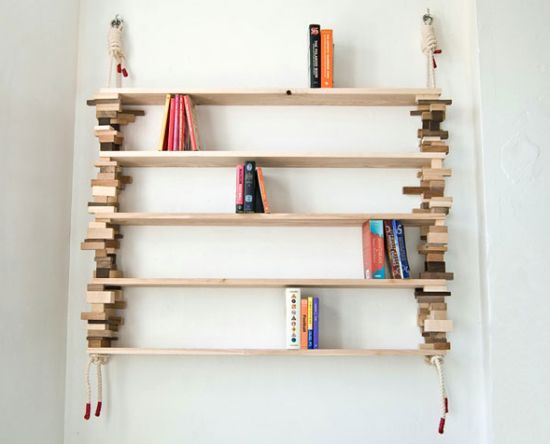 Bookshelves bookshelves all the way! Designers around the world are never short of ideas when it comes to designing anything for the consumers on lookout for unique stuff. Check out the distinctive bookshelf that stands out of the crowd for its design. Designed by Norwegian furniture designer, Amy Hunting, this incredible bookshelf! Amy used blocks of cotton rope and over 20 types of wood that were found in a London timber importers waste bin. Amy with her chic bookshelf has proved that you need not compromise with style while you go green.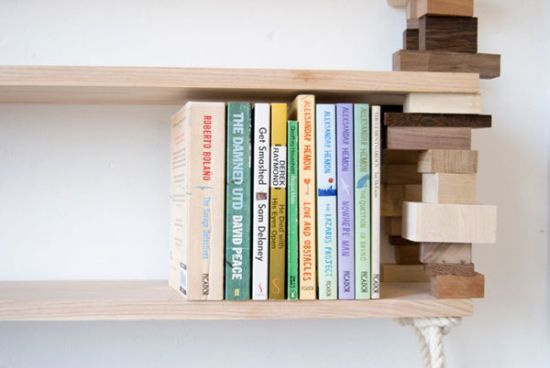 Read on as to what Amy has to say about her design:
The dogma behind this product is probably quite obvious: what can you do with blocks of wood and cotton rope? Using a knot traditionally used for sailing and fishing you can pull the strings and the shelf will disassemble. It can easily be put together again.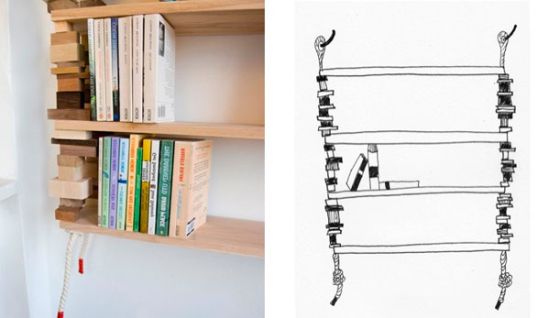 Via: Freshome