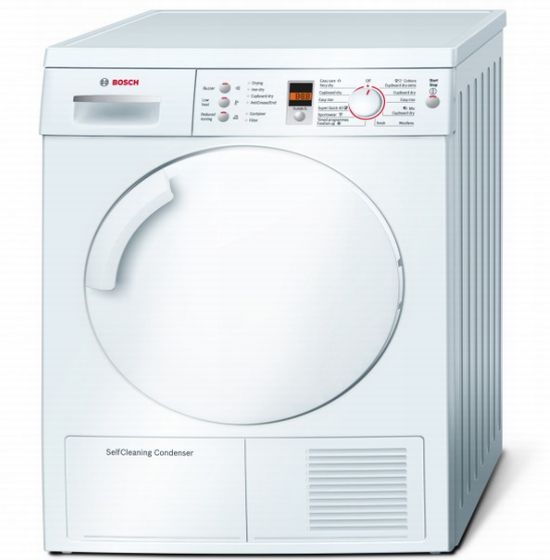 Bosch Appliances as always promising to come up with nothing but the best deal for the consumers has come up with a new addition to the Bosch EcoLogixx range- the EcoLogixx 7 condenser tumble dryer. The tumble dryer uses heat pump technology to deliver an A-40% energy rating.
The Bosch WTW84360GB has a solid door, large 7kg capacity, self cleaning heat exchanger, three drying levels and smart LED display. The 24-hour time delay, time-saving programmes like Freshen Up, Super Quick 40 and Reduced Ironing, Wool Finish, Sportswear and a Mix programme all are the cool features that all together make the Bosch EcoLogixx range the ideal pick for those leading the busy life and get less time to spend on household tasks.
Also, the system has handy interior light inside the drum to help you unload easily; the ability of new EcoLogixx 7 to deliver an A-40% energy rating with the help of heat pump technology makes it stand out of the crowd. The Bosch EcoLogixx range7 condenser tumble dryer has large 7kg capacity which enables the users to do the bigger loads without consuming much time.
Via: TheKitchenDirectory