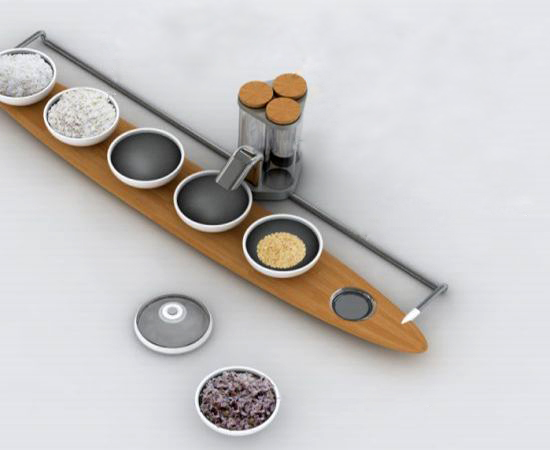 Pictured above is one innovative techie cooker by Jongchul Kim. The Mint pass rice cooker allows you to simply eat the rice from the cooker when ready. You need not scoop it. Each rice bowl serves enough rice for an individual (until you're a true foodie), which eliminates the need to make extra efforts to scoop and present the rice charmingly. If you want to cook just one bowl of rice for a single person, you simply have to select the button for one serving and set the cooker's heat setting appropriately. Composed of easily movable dispensers, one for water, the other for dry rice, and the rest for different ingredients that go in mixed rice, each move across the board, first adding rice to the bowl then other ingredients, finally the amount of water for one serving of rice! The lid when placed on top of the bowls allows the cooking of rice to begin. Also, you need not open the lid to check if it is cooked or not, because a simple glance lets you know when your rice is done. Don't worry about washing it, it's 100% dishwasher safe.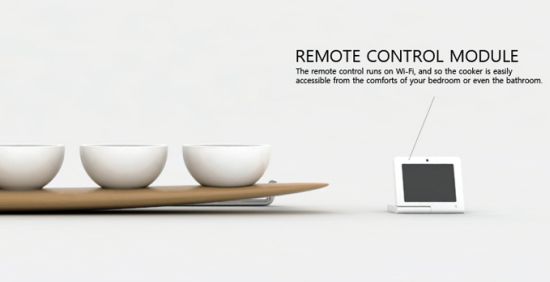 Additional features include a three-inch remote control/monitor that allows you to choose your favorite style of rice. The cooker runs on a landline and the remote control on Wi-Fi. Suppose you're damn hungry but you know there is no one at home to serve you hot rice — simply order your cooker from your cellphone, and when you reach home, it serves you hot rice ready to eat. Allowing you to download the settings of your favorite restaurant rice dishes, this techie rice cooker simply makes it deserving to be taken home.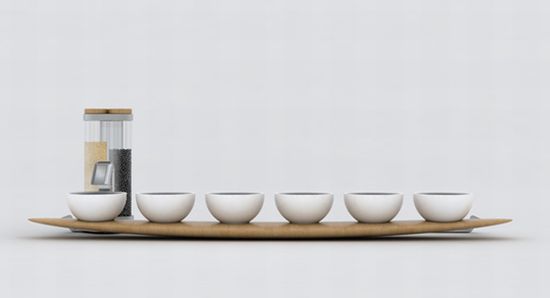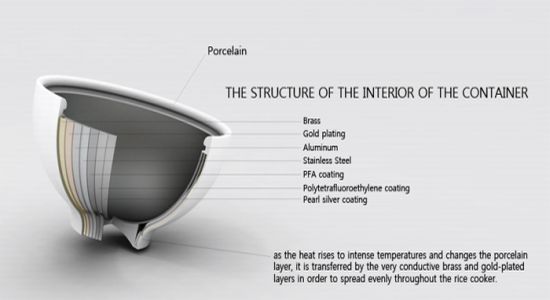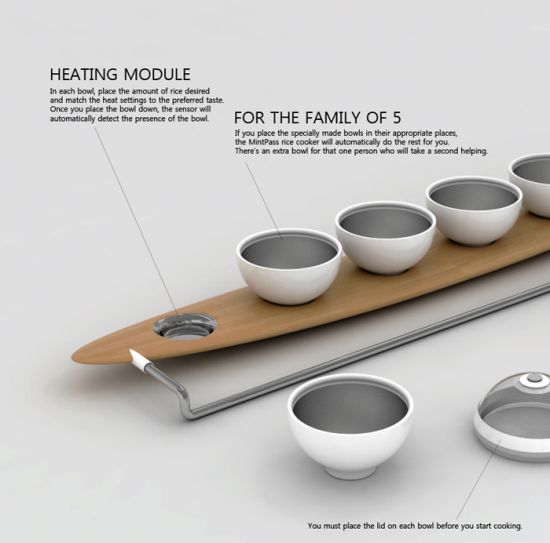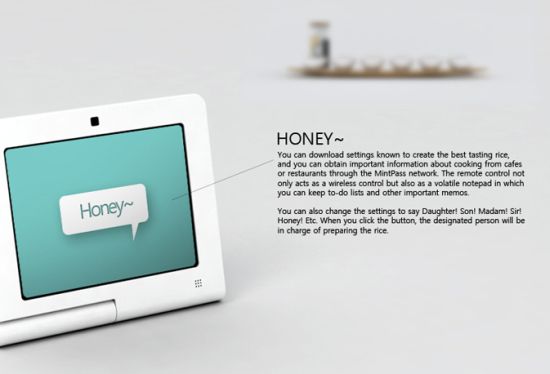 Thanks Jongchul Kim!