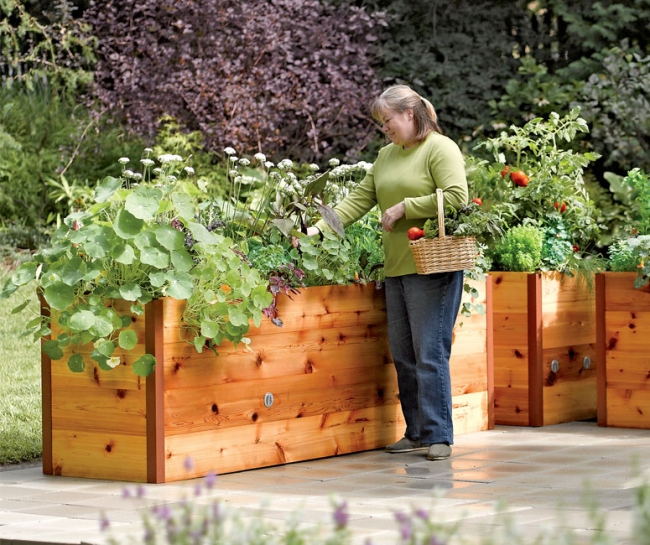 If you love gardening and has no space to enjoy your hobby, then raised garden bed is a great solution for people having limited space. You can have the freestanding raised bed garden in your balconies, patios or any other places. If you love to grow cedar, then this will help you a lot. These will help you in bringing the garden to your patio in a decorative way, making it easier to plant, tend and harvest without the need of any bending or kneeling.
What's unique
The peerless feature of this space-saving, stylish elevated garden is that it is made from rot-resistant cedar along with rustproof aluminum corners. It also has false floors exclusively made from marine-grade plywood set down from the top. These gardens are provided with vents in the sides and holes on the floor for proper air circulation and drainage, respectively. This will not only save your space chaos but also add natural decorative touch and privacy to your patio.
High points
These garden beds also offer creative landscaping opportunities.
This is also a great solution for growing vegetables, herbs and flowers right on your patio.
Apart from being attractive landscape addition, this will add privacy and beautifully defines garden areas.
Unlike any other garden beds, these are provided with so many features, which will make your gardening a wonderful experience.