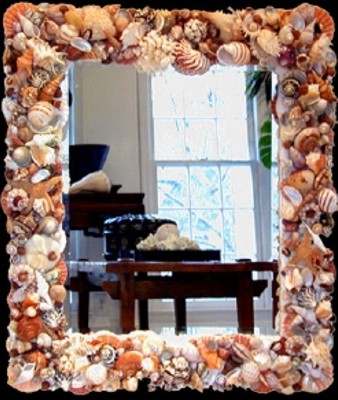 Everyone loves living by the ocean, but not everyone is lucky enough to realize their dreams. Don't worry, these enchanting shell mirrors give you an option to bring the coastal beauty of the ocean straight into your home.
These beautiful shell mirrors from D & S Designs are made from the best quality of seashells that come from all over the world. These custom made mirrors have a sturdy wood frame backed with steel bracing and a high quality 1/4″ mirror glass.
Commercial glues are used to give the shells a natural look and preserve their beauty. A heavy duty cable is bolted all the way through the frame to hang the mirrors securely.
The price range for these beautiful seashell mirrors start from $1395 onwards.