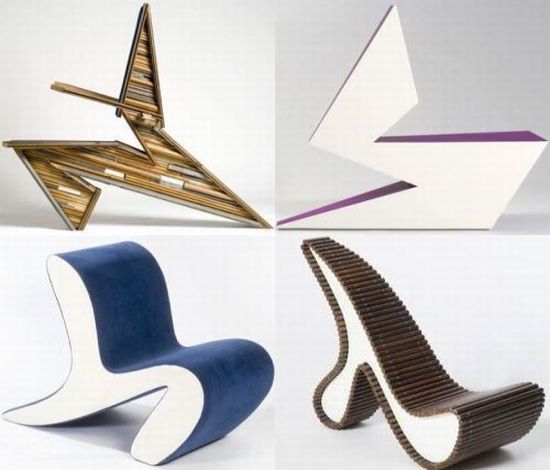 We are always on the lookout for stuff that makes us stand apart from the crowd, and when it comes to choosing stuff for our den, we simply want nothing but the best. Pictured here is a collection of unusually chic chairs that sitting haughtily in your living room ensure to take your home décor to all new levels.

Asked about the designs, designer Erik Griffioen says:

My work has to be exciting from every angle, have character, beauty and quality, and most of all: it has to be comfortable.
The brainchild and ingenuity of Erik Griffioen, these chairs seem to change shapes as you walk around them. Check out his cool designs pictured here. Simply peerless and classy are his designs, aren't they?