The outlines, curves and colors of Eva Zeisel's handy work have stirred us for decades.
Now this year, she is all set to rejoice her 100th birthday by familiarizing her first tea kettle design and once more circulating her classic 1950's pinnacle Tea set.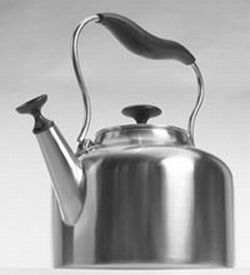 Her latest Stainless steel kettle as usual is elegant, attractive, enduring and well-designed, has a wide base so as to reduce the boiling time, skewed and arched stay-cool silicone handle, a seam free body.
What to say about Pinnacle Tea set, it's characteristically classy but now available in two colors- Back and white.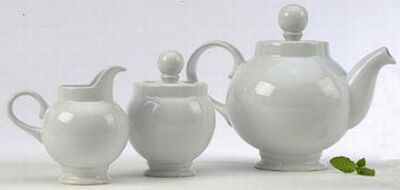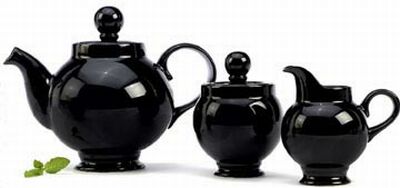 All these will be available from September 2006 at bloomingdale's