Comprehending the logic that goes behind creating furniture as hot as this one, comes as a clear negation to me.
Don't get hassled, I am referring to this center table made by Fire Table, that spouts off a flame from its center. Is it just a show off thing to add some excitement into your living room, or a means to help you make tea right there in your living area.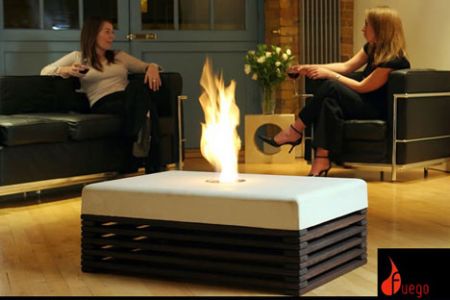 Whatever may the logic be, one this certain that this piece of furniture is actually sizzling hot.
As far as the safety measures are concerned, the table gives a smokeless, soot less and fireproof flame, extinguishing which is as easy as covering it with a plate. It uses an alcohol-based gel as its burning fuel.
Prices of this hot-hot table starts at somewhere around £900. So what are you waiting for, get ready to put your living area on fire! (OOPS!)
Via: OhGizmo!