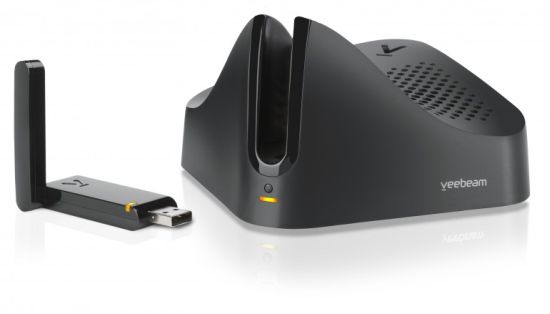 Finally there has come an affordable way to stream high definition online movies to a big screen TV. Veebeam, the answer to all your queries, comes in two versions – standard and high definition. The device comprises a wireless USB antenna that's connected to a laptop or computer, and a receiver box that's hooked up to an HDTV.

The system is said to be capable of wirelessly playing any content from one medium to the other. Veebeam is described by its creators as being content agnostic, capable of wirelessly streaming anything from your laptop or PC to your TV. It creates a point-to-point, 150Mb/s wireless connection between the USB Antenna and the receiver unit. The receiver is plugged into the television and incorporates ST Microelectronics' advanced HD decoding IC running Wyplay's embedded digital media renderer software.
Users can choose between Screencasting mode, that offers the best experience for viewing photos or websites, or the top-quality Play-To mode which allows for multi-tasking as well as benefiting from the highest video output.
Via: Gizmag