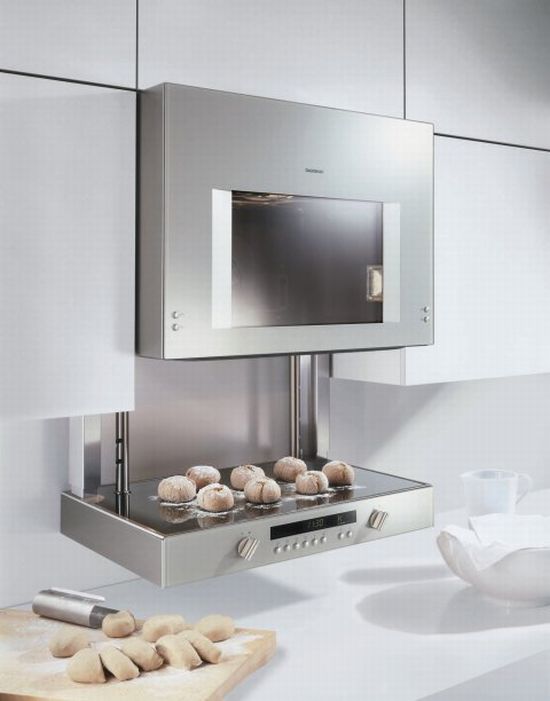 Gaggenau BL253 lift oven is a smart, stylish and space-efficient appliance that is sure to be the perfect addition in your kitchen. The oven sports smart designs and useful, attractive features. The cooking interface of this lift oven is simple, so that users can bake and cook with ease. The oven is also provided with precautionary safety measures (present in the phalanges-to-heat department).
The Gaggenau BL253 oven has a glass ceramic base for convenient access, and breads or pizzas can be directly baked on the surface of the base. The oven has a volume of 18 cubic feet, and can be nicely fitted into the upper cabinets in your kitchen, or mounted on the wall.

This sophisticated and extremely useful oven won the award for the most innovative design (awarded by the K+BB magazine in December 2007). The price of the BL253 oven is on the high side, being around $3400. However, the product is of top-quality, as any product from Gaggenau( renowned for its sleek and high-utility items) is expected to be. Although rather expensive, this stylish, useful and rather attractive kitchen appliance is certainly expected to be worth its price.
Source:Myninjaplease