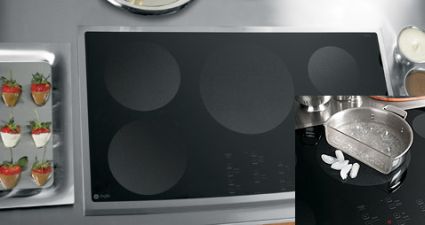 Induction cooking has been around for a long time now, but the GE Monogram and Profile induction cooktops have the highest wattage element from an induction cooktop ever. The 3700-watt element utilizes the magnetic fields to heat food and transfers heat directly to the magnetic cookware.
It's biggest asset is that any part of the element left untouched by the cookware will not get hot.

The cooktop's other features include, easier clean-up as the spill over food will not get cooked on the stove top, more efficient than gas or electric cooktops, and control lock capability, besides several others. If you long to turn your kitchen into a high-tech one, this thing is a good investment.
Via: Gizmodo