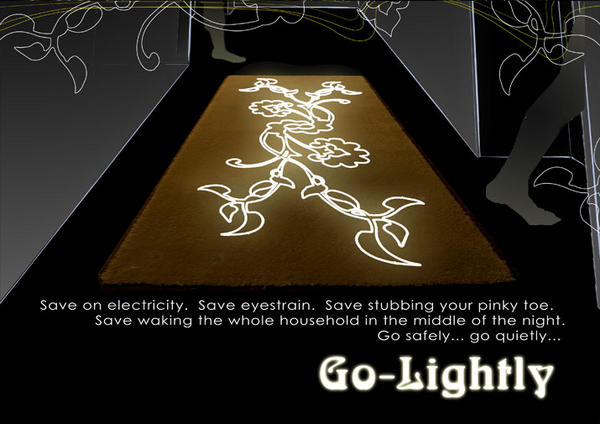 We all have faced the troubles of fumbling in the dark room while searching for the light switches. Most commonly we face this problem in our home during the night times while going for the loo or to the kitchen or passing to another room. But now, this problem has a very unique solution. The best thing is it will help us to decorate our homes too. I am talking about the unusual carpet, which is an electro – Luminescent designed rug that emits soft and fluorescent light.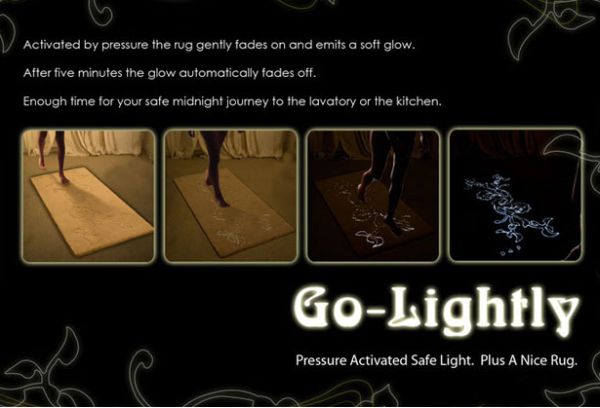 This concept was developed as the undergraduate group project which was named as Go-Lightly. The rug-light gets activated by the pressure of the users foots while stepping on it. This helps the user from the hazards of falling and fumbling in the dark as the rug is used as a nightlight, thus saving the electricity. Also, there is no need of switching the room light and disturbing others just for your safe passing. I know, this really irritates people but thanks to Go-Light.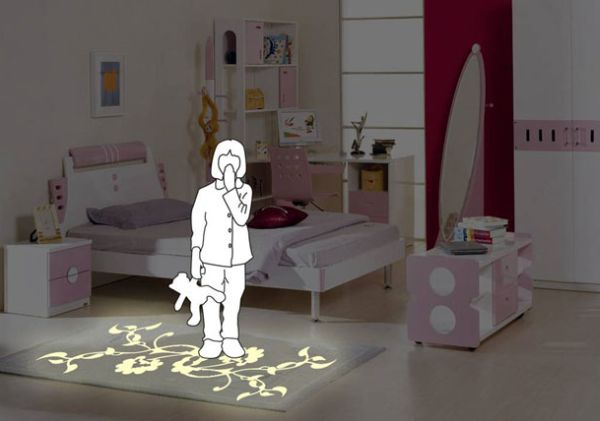 Go-Light concept has won the place for two of the inventors on the LSBU Enterprise Associate Scheme where pre commercial development funding was secured. It then went on to win the Ideal Home Show Concept Product Award 2008. Also, it was the runner up concept in the Carbonate Innovation Award 2007. Now Go-Light is moving on to further development under the name of Footlume by ZoLo Designs.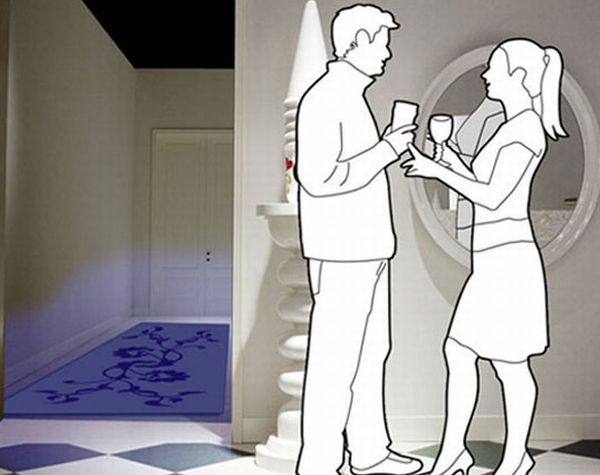 Catch the video below of Go-light endorsements by Ashley Kelly:
Via: Mydesignright