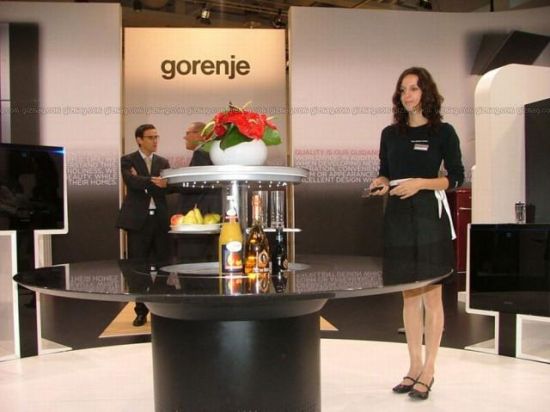 Slovenian furniture manufacturers Gorenje are carving out quite a niche for themselves in interior décor markets and their innovative SmarTable totally proves why. Featuring a remotely controlled refrigerator and lift integrated in the table's central cylinder foot, the impressive table presents quite a show as its platform rises and falls with the proceeding courses during meals.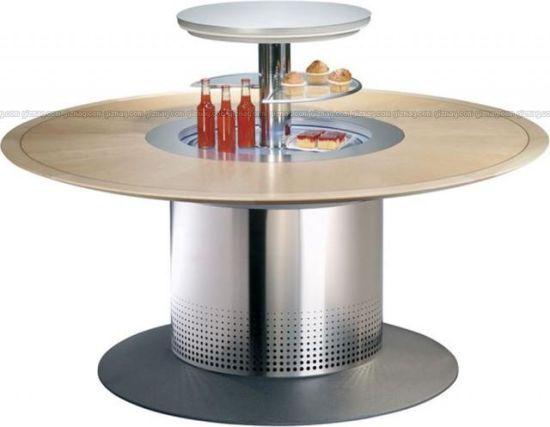 Luxuriant materials like glass, stone, the finest woods and metals also widen the table's appeal to a variety of decors while its unique ability to cool champagne, wines and other drinks, delis, fruit, and desserts right among the diners also helps it become one of the most practical table innovations of our times.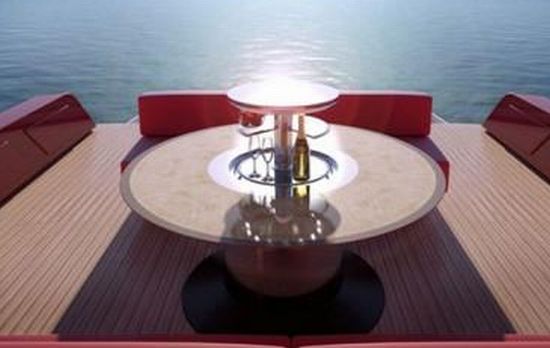 The table's circular form knocks us out with its futuristic silhouette making it easily one of the most sought after bits of furnishing in major restaurants across the world.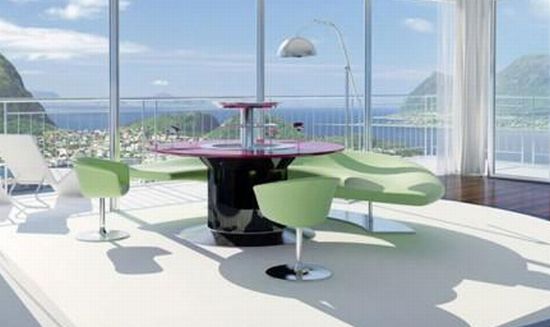 Source: Gizmag