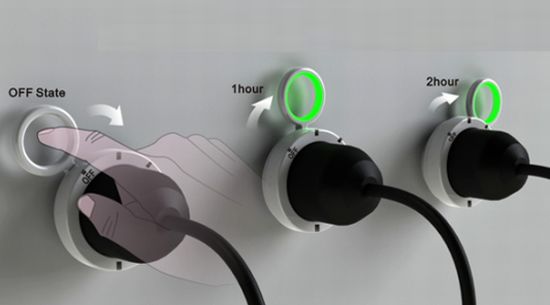 The product: Timed Ring Socket.
The designer: Cheng-Hsiu Du and Chyun-Chau Lin
Overview: In the quest to help consumers save electricity, the ingenious designers have come up with the ring socket that is based on the timer.
Key Features: Giving flexibility to the users, the ring socket enables them to set the ring for a particular period of time-an hour, two-hours or more depending upon the need and the power supply shuts down once the set time period is over.
Price & Availability: The timed ring socket is a concept for now but it's anticipated to see be the part of our lives in nearby future.
Via: Yankodesign