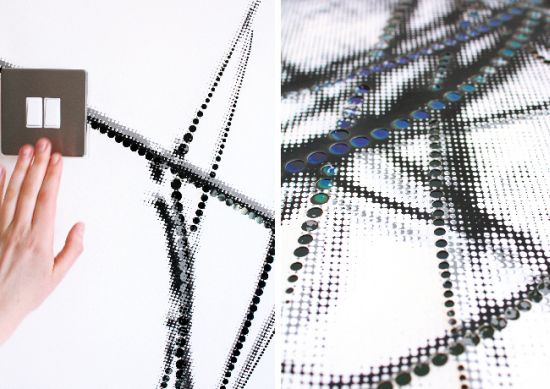 Not just the products let you keep a check on your energy consumption even the wallpapers can do the needful! Don't believe me? You will! The textile designer, Celine Marcq "Materializing" the immaterial has developed sensitive and reactive wall coverings that will help you visualize electrical energy usage. In her graduate thesis project named "Inconspicuous Matter" developed at Central Saint Martins College of Art and Design she focused on developing the covering that lets the consumers aware of their energy consumption. The reactive wallpaper shifts color and shape when there is flow of electricity.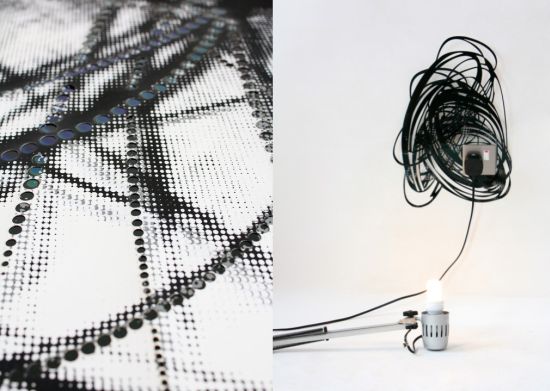 Celine Marcq says:
Beyond designing services or aesthetic appliances and indicators that will assist the user in their everyday energy management, I intend to design with electrical energy from an aesthetic point of view, considering it as a raw material with a possible evolution toward innovation.
Your walls will seem to come alive with the change in patterns and colors. The shift and grow on your wallpapers look lovely. Now this is what I call technologically smart!
Via: Fashioningtech